Announcing the Whitman Challenge, an Experiential Learning Opportunity for MBA Online Students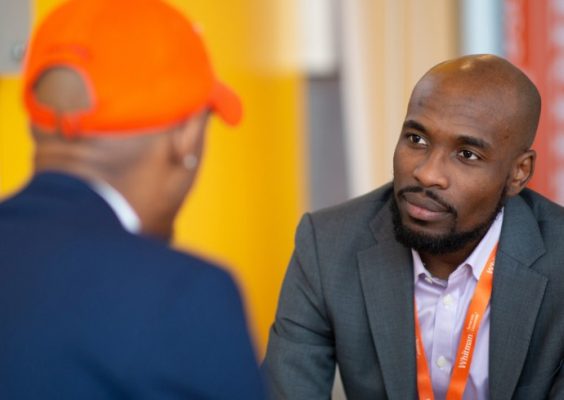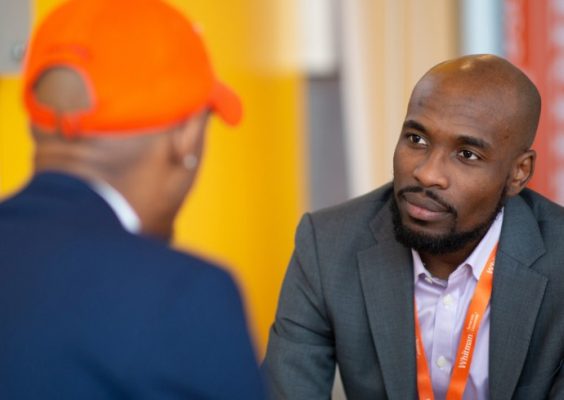 Students learn best when they are able to apply their education directly to real-life projects and experiences. To further Whitman's commitment to experiential learning, we are happy to announce the creation of the Whitman Challenge. The Whitman Challenge will be offered on a regular basis as part of our online MBA residency programs. Online MBA students participate in three residencies of their choice during their program, often opting for specific experiences, or sessions on timely topics to further their career enhancement and specific skills.
In the Whitman Challenge, students are given a practical and current business issue that a company or organization is facing. Students work collaboratively with that company during the three-day residency period to further understand, analyze and develop an action plan to resolve the issue they are facing. This helps students hone their creative problem-solving skills, further their analysis techniques and refine their consulting abilities. It also exposes students to timely issues in different industries and contexts than their current employment situation.
During the weekend residency, students work directly with company representatives on the first day. Over the weekend, a subject matter expert and company representatives are available for any questions and provide input as students work within their teams to develop their set of recommendations. The final day of residency is an opportunity for students to present their project to company representatives and receive feedback.
"We are delighted to offer this innovative experiential learning opportunity to our students," says Alex McKelvie, associate dean for undergraduate and master's education and professor of entrepreneurship. "Our commitment is to prepare students for an ever-changing world. Being able to work closely with companies on solving real issues helps to support that commitment, while also providing benefits to our community and corporate partners."
The first official Whitman Challenge will be offered during the online program residency on Oct. 1-3. The projects in this Whitman Challenge relate to socially-oriented businesses. One of the projects involves the New Orleans Area Habitat for Humanity, which has purchased a 40+ acre former golf course for a $55 million project to build 140 single-family homes, apartments and homes for seniors. This site is in close proximity to over 4,600 jobs, including workers at the Oschner Health Medical Center. This has the potential to close the transportation and housing gaps for many workers in this area. Students will build a marketing strategy to create a traditional and digital fundraising campaign to reach three target audiences: foundations, corporations and individual donors.
Another project is for Excite All-Stars, a not-for-profit that was created to help children cope with emotional distress in the wake of Hurricane Katrina. Since that time, Excite All-Stars has evolved to become a resource that teaches over 600 youth per year. The youth learn leadership skills needed for lifelong success through year-round programming in academics, arts and athletics. They are looking to develop the organizational infrastructure to help scale their programming, and help the co-founders create a succession plan to manage the organization that has been a labor of love for them.
Our residencies are offered four times a year in different locations around the U.S. and in global destinations.
"The residency component is frequently cited as a key factor in our students' decision to come to Whitman. The introduction of the Whitman Challenge is a way for us to expand these learning experiences, while putting our core values into practice. Networking has always been a key component of residencies. Bringing students, faculty, alumni and industry partners together to work on a project is a fantastic way to build connections that go well beyond connecting on LinkedIn," says Jenny L. Henderson, assistant director for student services and online operations.
The Whitman School is always looking for companies or organizations that are interested in utilizing these talented online MBA students to help solve an organizational problem as well. If your company or organization would like to participate, please contact Amy McHale, assistant dean for master's programs, at [email protected].
"The types of projects our online MBA students will be working on as part of the Whitman Challenge relate to truly important challenges that require business-related solutions. With an average work experience profile of ten years, our students are very well positioned to lend their expertise and skills to solve these challenges. We are so thankful for our corporate partners and our Whitman team who have worked hard to bring to life this new learning innovation," says McKelvie.
Announcing the Whitman Challenge, an Experiential Learning Opportunity for MBA Online Students