Fall 2021 Foundation Outstanding Letter of Appointment Instructional Faculty Awards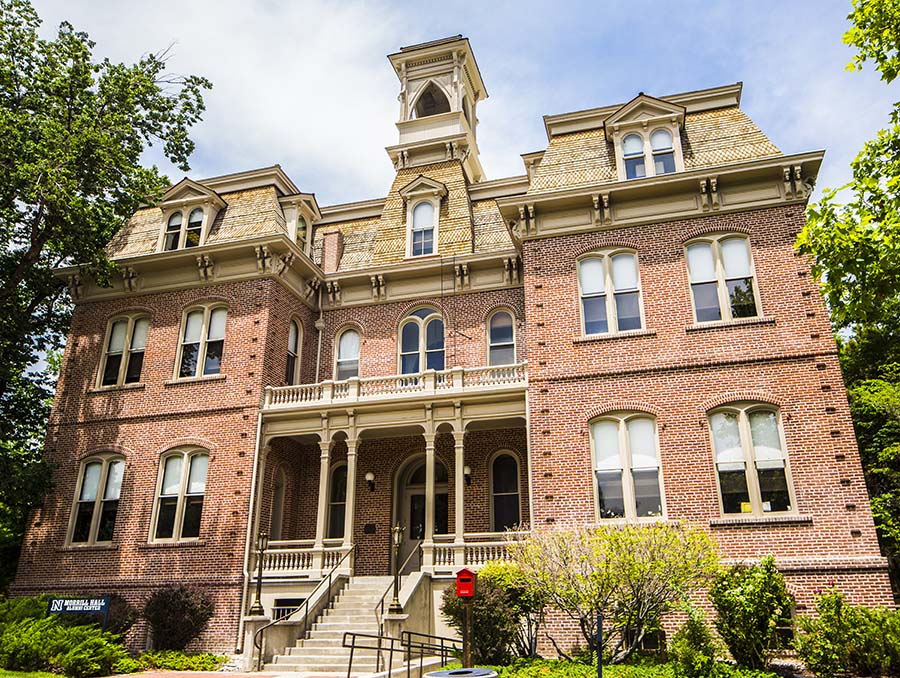 The Fall 2021 Foundation Outstanding Letter of Appointment (LOA) Instructional Faculty Awards included 11 faculty members teaching courses at the undergraduate, graduate and doctoral levels. Award recipients were recognized for their outstanding instruction and for creating learning environments that allow their students to thrive in the classroom and beyond. The impact of LOA faculty on the University is long lasting and felt beyond their time with the University. The diverse pool of winners in Fall 2021 represents departments and divisions across campus, from the University of Nevada, Reno School of Medicine, to Core Humanities and the World Languages and Literatures Department, illustrating the impressive range, skill sets and capabilities of LOA instructors. 
This is one of many faculty and staff recognitions awarded annually by the University of Nevada, Reno Foundation.
"Since the Foundation was incorporated in 1981, our volunteer board of trustees has celebrated excellence among hundreds of University faculty and staff," said 2021 and 2022 University Foundation Chair Jeff Rodefer '85 (finance). "We are honored to congratulate these esteemed faculty and staff members, and recognize the importance of continuing their great work on our campus."
In addition to faculty support and recognition totaling more than $70,000 each year, the Foundation provided more than $40.4 million to University programs, capital projects and student scholarships across campus in the 2020-21 academic year.
---
Most outstanding overall: Zelalem Bogale, CLA, Gender, Race, and Identity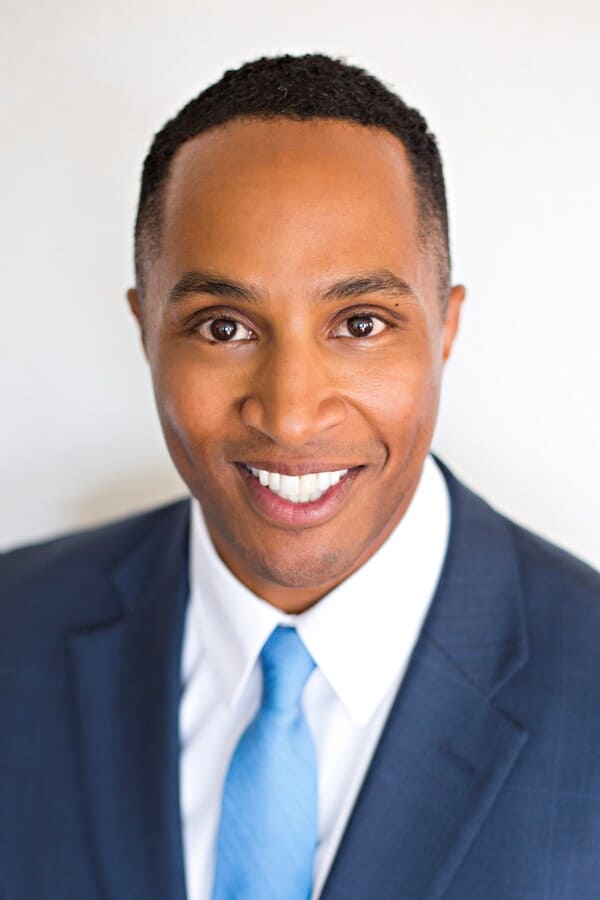 Zelalem Bogale, J.D., a practicing lawyer and former prosecutor, is a committed member of the Letter of Appointment faculty in the Gender, Race, and Identity Department at the University of Nevada, Reno. In his time at the University, Professor Bogale has been instrumental in developing and implementing Ethnic Studies (ETS) 307: "Race and Law." This course, which was developed under a broad topics category called "Topics in Race and Racism", has been the most consistent and popular offering under ETS 307 since its first iteration in Fall 2017. "Race and Law" serves as an elective in the Ethnic Studies major and accompanying minors. Professor Bogale designed "Race and Law" to allow undergraduate students to experience a version of a first-year law school course.
Professor Bogale is responsible for publicizing the course, teaching it, delivering all lectures, leading students in discussion and debate, grading student work, and updating the course as necessary to reflect ongoing scholarship and relevant current events. Each week during the duration of the course, the curriculum addresses a major dimension of constitutional or other U.S. or state law as it relates to issues of civil rights, racial justice, and diversity and equity. Each class meeting combines lecture with discussion, and the course as a whole includes a dedicated portion of time given over to gaining skills in legal debate. He introduces students to legal analyses of race, racism, and anti-racism with sophistication, nuance, and space for disagreement. Students leave his course with a deeper understanding of how scholars have analyzed racial bias in the law and how the law can be used to address patterns of inequity and discrimination. In addition, they gain invaluable skills in articulating and comprehending legal, including constitutional, arguments. Students' evaluations of Professor Bogale sing his praises, saying that he is a tremendous instructor, speaking to his care and compassion and evidencing great respect for his expertise.
"Receiving the Foundation Outstanding Letter of Appointment Teaching Award for Ethnic Studies (ETS) 307: Race and Law is deeply humbling. For me, it shows my alma mater recognizes the value of confronting the heartbreaking story of how American law has too often used race to create and perpetuate inequality, and to subvert our most cherished ideals of liberty, freedom, and justice for all. The way my students are able to converse about—even debate—issues of race, racism, and the law civilly and with compassion while marshaling historical and legal support and statistics to articulate their points of view is an invaluable gift in our current sociopolitical climate. It is the gift of education—a gift I am blessed to receive that has been more satisfying to give to others."
---
Top LOAs by unit
Jeff Assiff, SPH, School of Public Health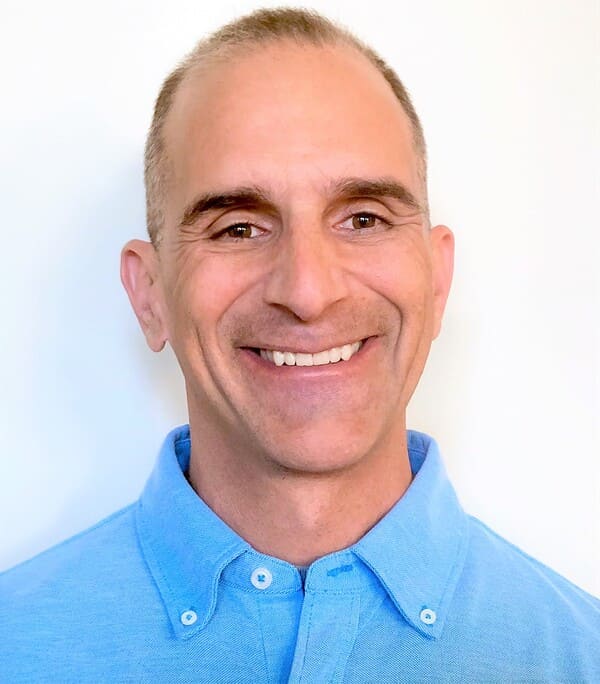 Jeff Assiff is a letter of appointment instructor in the School of Public Health at the University of Nevada, Reno. Jeff has been teaching Physical Education Didactic (PED) 466: Methods of Teaching Adaptive Physical Education since 2015, and was one of the first kinesiology specialists that was hired by the University for his expertise and experience. His experience includes teaching physical education in schools for over 20 years. Because of this, he has been able to connect his PED 466 students with the Washoe County School District (WCSD) and with the Special Olympics of Nevada (SONV). The combination of these two entities allows Jeff's students to work with athletes, both with and without disabilities, as coaches for games and practices. Students in PED 466 under Jeff's instruction, mentoring, and guidance have also served as positive role models to all participants. Between the years 2015-2020 he organized PED 466 students to facilitate numerous basketball and flag football games. Twice a year between the years 2015-2019 Jeff's students in PED 466 partnered with the University's softball team to offer a 5-week skills camp for both regular education and special needs students, tying in directly with the lessons of adaptive physical education that Jeff is experienced in. Further, In 2018 – 2020 Jeff and his PED 466 students worked with Reno/Sparks Convention and the Jam It On youth basketball organization to organize and facilitate the WCSD March Mayhem basketball tournament. Both regular and special needs athletes competed in this event from every high school and middle school in the WCSD.
While the onset of the COVID-19 pandemic limited or completely halted the previous activities that Jeff helped facilitate and organize for his students and the Reno community, he adapted to the circumstances. In the winter of 2020 Jeff developed an online/Zoom Track and skills competition. The students in the PED 466 University course went to each of the WCSD high schools where they facilitated and organized the competition for the high school students. In the spring of 2021, the PED 466 students conducted corn hole competitions at each of the WCSD high and middle schools. In the years 2018, 2019, and 2021, PED 466 students help facilitate and coach the Mark Smith/Unified Sports track championship for high schools in the WCSD. In fall 2021 every WCSD high school participated in the championship, totaling almost 400 athletes. Students from PED 466 help put on the WCSD's Adaptive Ski Program which combines members of the Galena HS ski team with special need students to complete dry land training to prepare for the winter ski season. During the fall 2021 semester Jeff had PED 466 students working with the Challenger Little League, a baseball league for children with disabilities.
In his time at the University, Jeff has developed and revised the curriculum of PED 466 to better meet the needs of his students and the students that they serve. He has adapted to the circumstances of the pandemic, ensuring that his students get the same fulfillment and rewards as those who took the course prior to the pandemic. His commitment to involving the Northern Nevada community in his curriculum has reinforced the University's relationship with community. This commitment promotes the health and wellbeing of the communities that the PED 466 students serve, which is a tenant of the University's School of Public Health. Jeff is adaptive and inclusive of all ability types. Without compensation, during the winter of 2020 he taught a course for two students. The two students needed the course to maintain their adaptive physical education teaching license.
"I have really enjoyed my time as an instructor within the College of Health Science. Over the last five years with the help of my UNR students we developed dozens of free adaptive sports programs for our area's kids. As coaches my UNR students did much more than just teach the sport skills, in many cases, they became role models and friends and demonstrated great patience, and overall caring to the athletes they worked with.
Additionally, I think this experience will help my students, the majority of which will pursue careers in the health field, remember that they are working with people who have feelings, and rights and not just view them based on their disability."
---
Ginny Beck and Peggy Polczinski, COEHD, Special Education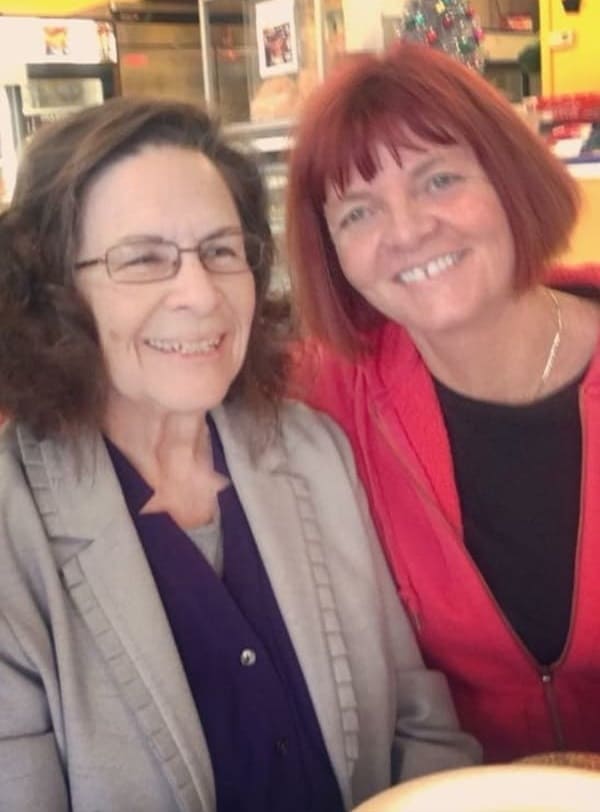 Ginny Beck and Peggy Polczinski collaboratively teach one section of Education (EDU) 203: Introduction to Special Education and Educational Specialties (EDSP) 443/643: Special Education Curricula: General Methods at the University of Nevada, Reno. These courses are requirements to obtain a special education teaching license in Nevada. Because of their role as instructors of EDSP 443/643 Ginny and Peggy are responsible for creating and carrying out the performance assessments of each student for the Department of Educator Preparation-Special Education. Ginny and Peggy are the first department members that meet with students who are applying to the Educator Preparation-Special Education program and play important roles in these student's application processes. As co-teachers, Ginny and Peggy employ the use of various different teaching models in their instruction of courses. Every lesson, every activity, and all assessments are conducted collaboratively. In the education field and the University's education program, collaboration and co-teaching are a High Leverage Teaching Practice (HLP) which is integral to the field and the program. This allows students to observe co-teaching in practice and study its benefits and functions.
EDU 203 often serves as students' first experience with disabilities and the disabled community. The class allows students to decide if they want to add a special education license to their degree. Ginny and Peggy are excellent teachers for this course as they are life-long special educators. They are excellent recruiters for the program as they have each served as a field-based faculty for the University and were inclusion specialists and program coordinators for Washoe County School District. There isn't an instructional or behavioral challenge that they haven't seen. Their life experiences bring the field to the students. They are committed to bringing the best preservice teachers. For these reasons, they also serve as excellent instructors for EDSP 443/643. This course builds upon HLP teaching methods and practices, which Ginny and Peggy are masterfully versed in. Their co-teaching model is also an essential component of this course. The class expertly builds a community of practice and respectful collaboration between students.
Their real-world field experience is unmatched. As educators that are passionate about inclusiveness in teaching, they model their teaching and classes after approaches that preservice teachers will often be expected to use in their schools. They both have extensive experience teaching in impoverished schools, schools in which students are learning English for the first time, and in K-12 schools with students with a range of physical, emotional, behavioral, and cognitive disabilities. They use their teaching experience with diverse groups and groups that face educational challenges to shape their approach to teaching their courses and their students. They care deeply about their students' experience and success in their courses.
"We are very honored to receive this recognition. We both enjoy our interactions with former students as well as current students. It is truly a privilege to watch them grow into teachers and sometimes administrators. And many of them keep in touch with us even years after graduating. Our favorite part of being a Letter of Appointment instructor is working with the students. Being LOAs for the past years is also our way of giving back to the university, especially the College of Education, some of what was given to us as we worked toward our different degrees. It has been, and continues to be, an amazing journey."
---
Ralph Burns, CLA, World Languages and Literatures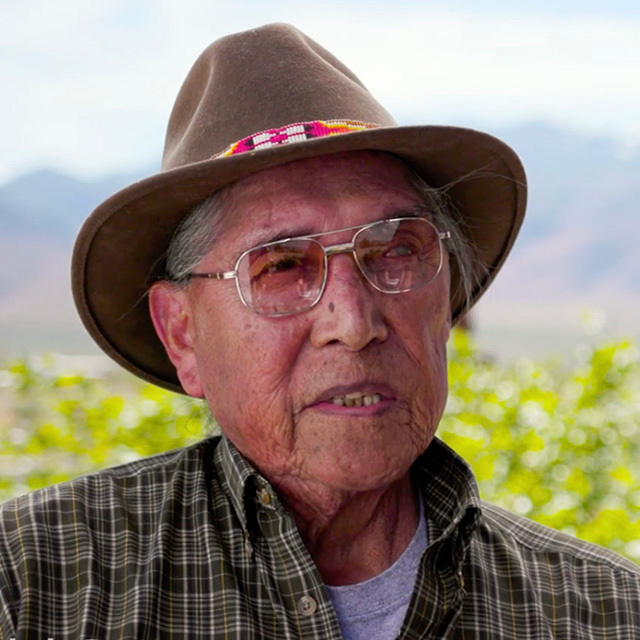 Ralph Burns is a Letter of Appointment instructor of Paiute in the College of Liberal Arts at the University of Nevada, Reno. As a Pyramid Lake Paiute Elder, Ralph teaches Paiute (PAIT) 11: First Year Northern Paiute I, PAIT 112: First Year Northern Paiute II, PAIT 211: Second Year Northern Paiute I, and PAIT 212: Second Year Northern Paiute II. As one of the few remaining speakers of the indigenous Paiute language, called Numu, Ralph has overwhelming knowledge of and experience with the language. His dedication to revitalizing the language and pursuing the academic study of Numu has been essential to developing the four courses at the University. He worked tirelessly to develop a curriculum for the first two years of language study for Northern Paiute; there was no previous curriculum for him to pull from and very few academic sources on the language, as no textbooks for Numu exist. Impressively, along with Catharine Fowler, a linguist at UNR, he developed a written form of Northern Paiute, which he uses in his courses. His vocal advocacy for the Numu language and Paiute tribal culture has created an academic basis for people not just in his courses to study, it has given academic, merit-based foundation to the language. Because of Ralph, the University is the first institution in the region to offer Numu, allowing students to gain a better understanding and appreciation for the indigenous culture and history of our region, in addition to facilitating the revitalization of the language among the Nevada indigenous community. All this would not exist without Ralph Burns leading the efforts.
---
Kevin Carroll, COEHD, Educational Services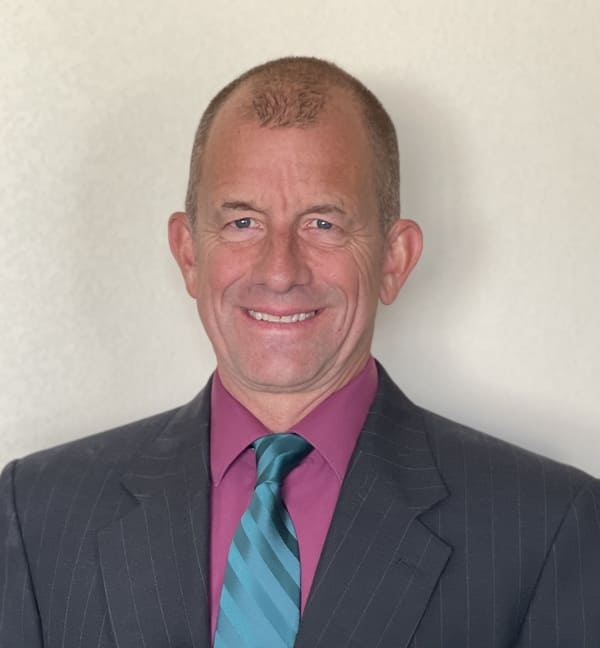 Kevin Carroll is a Letter of Appointment instructor with the Educational Studies Department at the University of Nevada, Reno. As an instructor for graduate courses at the University, Kevin has taught Educational Leadership (EL) 700: Basic Principals of Educational Administration and EL 798: Internships. Kevin provides invaluable instruction and knowledge for graduate students as he is the current principal at Sparks High School. His expertise and experience is unmatched as he has been named Nevada's Secondary School Principal of the Year. His involvement with the University as a graduate course instructor comes from passion for education which is abundantly clear in his work. He has helped to redesign the course EL 700 and refurbish its curriculum. This was done so with the goal of teaching students to create a strong school culture that improves faculty morale and student achievements, by modeling important processes and behavior expectations. He incorporated critical case studies to elevate the curriculum and has had principals from schools speak to his classes as well. These efforts have elevated the course to higher-level thinking and problem solving. In the first group that Kevin taught in 2017, 75% hold some form of a leadership position speaking to the success rate of his students and to his strong capacity and aptitude as an educator.  
Kevin has compounded these efforts in his role as the Instructor for EL 798: Internships. In this course, he works with our graduate students' school sites and districts. Each graduate student is asked to work with both their on-site and an off-site school leader. Kevin determines which principals from local schools are available and open to be mentors to EL 798 students. Kevin then pairs graduate students with principals in school settings that will expose the student to environments that are diverse and different from the environments that they have experience with. Kevin also serves as a mentor principal for students of the class while being a principal and instructor at the University. Kevin's real-world, lived experiences in schools and his dedication to giving EL 700 and 798 students impactful opportunities is invaluable to the University's Educational Studies Department.
"I am very honored to receive this award, as it recognizes the work we are doing to increase the administrator pipeline in the Washoe County School District.  I have been a part of the Nevada Leads program since its inception and to see the growth of our future school leaders is extremely rewarding.  Many of our graduates are now principals, assistant principals, and deans at all grade levels in our district.  My favorite part about being a Letter of Appointment instructor is to share my real-life, daily experiences as a principal.  I truly believe that the relevance of what administrators do everyday needs to be shared and communicated with our future school leaders and that is what makes being an LOA instructor so worthwhile."
---
Amy Cocanour, UNR Med, Speech Pathology and Audiology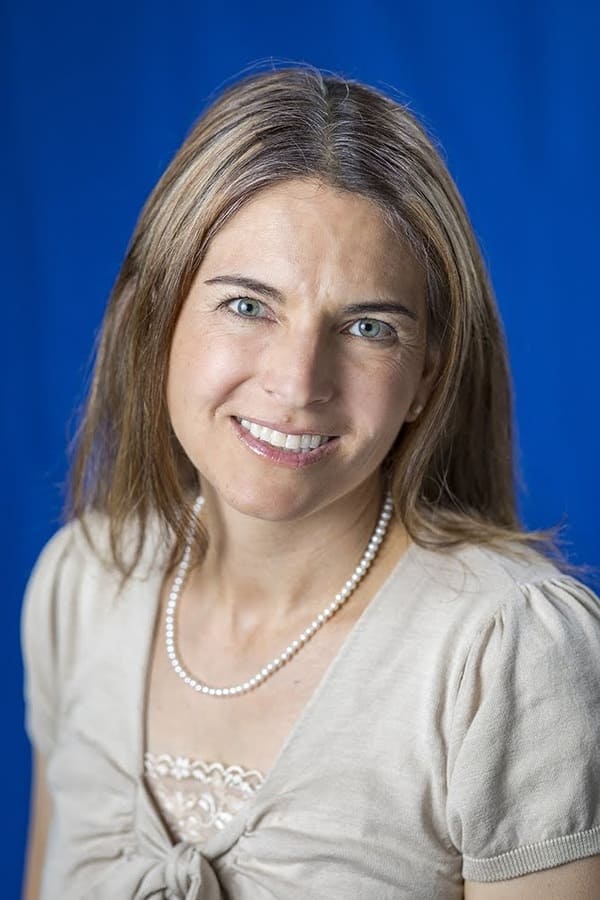 Amy Cocanour holds a crucial role in the Department of Speech Pathology and Audiology at the University of Nevada, Reno as an instructor of Speech Pathology & Audiology (SPA) 340. In every facet of her role as an instructor, Amy not only meets but exceeds the expectations of a professor. Cocanour has continually demonstrated a genuine interest in her students' personal development, well-being, and achievements. Amy makes a sincere effort to know her students personally, taking the time to make the connections that are vital to a student's success. In her role as a Letter of Appointment Instructor, Amy pioneered the flipped course format for SPA 340: Speech and Language Development. This method of instruction shifts the acquisition of lower-level cognitive skills such as knowledge and comprehension of material to "before class" activities, which leaves valuable classroom time for higher level cognitive skills such as application and analysis of material. To ensure that students can fully grasp the course material and curriculum Cocanour has developed reading questions for assigned readings, recorded online lectures, and created other pre-class activities such as discussion posts and additional media sources for reference. Cocanour has incorporated adult learning theory tools and techniques. This has included giving smaller lectures that were broken up with active learning activities.
Because she felt that the textbooks for SPA 340 were insufficient for the instruction of coursework, Cocanour created a digital textbook to fill in the gaps of curriculum. Amy's teaching exemplifies the Department of Speech Pathology and Audiology's mission to promote excellence in academic training. Not only do students earn high marks in Cocanour's course, but the students also have the imperative knowledge needed for the remainder of the undergraduate and graduate courses in the department. Cocanour has gone to great lengths to prepare students to meet student learning outcomes by facilitating in-depth learning.
"I am honored to receive a Foundation Outstanding Letter of Appointment Teaching Award from the university.  This award is meaningful to me because I have a passion for speech-language pathology education.  I appreciate the recognition of my efforts to meet student learning outcomes through evidence-based teaching practices.  I would like to thank my colleagues in Speech-Language Pathology for collaborating and learning with me about innovative and inclusive pedagogy.  I am grateful for my husband and family who support me in all of my endeavors and Dr. Melisa Choroszy, who helped me to achieve my educational goals and is an excellent example of a strong, dedicated leader in higher education."
---
Lara Hansen, CLA, Core Humanities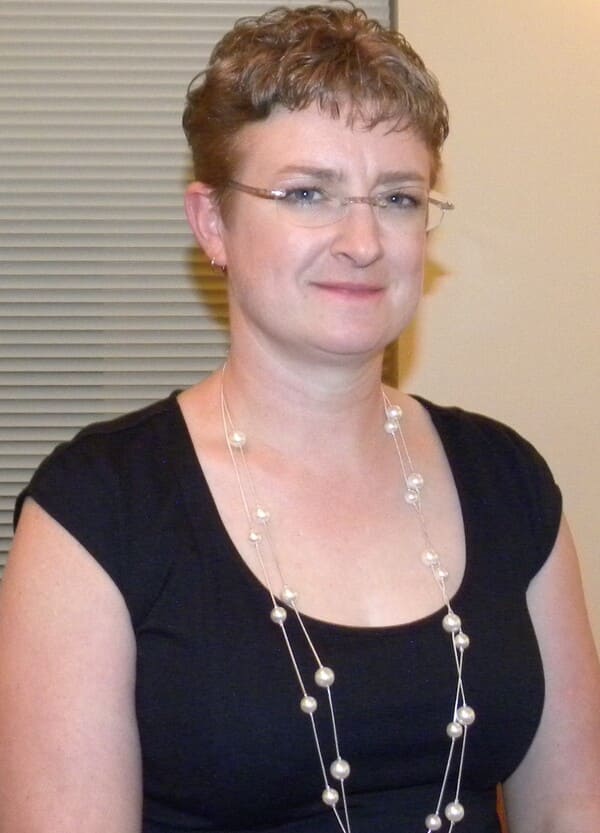 Lara Hansen is a Letter of Appointment instructor in the College of Liberal Arts at the University of Nevada, Reno. Lara is responsible for teaching Core Humanities (CH) 201: The Ancient and Medieval World and CH 203: The American Experience and Constitutional Change. Lara is responsible for teaching a great quantity of students as CH 201 and CH 203 are requirements for many majors at the University. Due to the nature of these courses as critical surveys of ancient, medieval, and modern cultures and identities, these courses deal with fundamental and politically charged information and Lara approaches these topics tactfully with sensitivity and skill. The structure of her classes go beyond the rudimentary expectations of Core Humanities courses. Instead of just lecturing to students about these intense topics, she lets students work out their own answers. She employs the "flipped" classroom techniques and open-ended essay prompts. Her classes feature lots of student-led work and presentations paired with the traditional lectures. Lara is aware and sensitive to the struggles of the diverse student body to whom Core Humanities courses exist and has structured her class around these obstacles. Lara assigns readings that come from diverse authors and sources and has found innovative ways to incorporate these stories and voices in her curriculum. This has given her students valuable insight into the experiences of marginalized groups from time periods in which these voices have often been silenced.
"My first impulse is to shy away from the spotlight. This award means a lot to me because it is gratifying to be recognized for doing a good job with something I love so much. It's fun to be innovative with teaching technologies which has made these challenging two years relatively seamless. I feel a real connection with my students; I have my BS, MA and PhD from UNR. It is my honor to be a small part of their educational journeys. Being an LOA gives me the opportunity to continue teaching at UNR. Reno is my hometown and UNR is my home."
---
Christine Johnson Ph.D., COS, Geography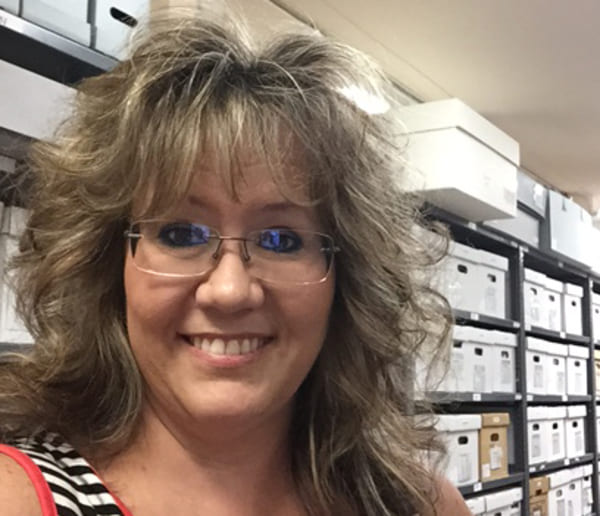 Christine Johnson is a versatile and adaptive instructor at the University of Nevada, Reno. In her time at the University, she worked together with 365 Learning to develop Geography 106: Introduction to Cultural-Human Geography and Geography 200: World Regional. These are the first courses available fully online for the Geography Department. She teaches these course as well as occasionally teaching an intensive undergraduate seminar with the theme "Islands & Oceans," and a regional geography course. Her efforts to incorporate online learning options into the University's geography curriculum has made the major more accessible and well rounded. Furthermore, at the onset of the COVID-19 pandemic Christine dedicated time and effort to helping geography department instructors transition their courses to online teaching and learning.  For 10 years, Christine taught in the geography department before pursuing her Ph.D. In 2014 while she was committed to completing her dissertation and earning her Ph.D., she carried out Letter of Appointment responsibilities. While completing her Ph.D., Christine took over teaching duties for another instructor. Christine also occasionally teaches an introductory level Anthropology course as she earned her MA in Anthropology.
She is generous with the time and care that it takes to help students that are struggling or having an exceptionally difficult time in her courses. Because of her dedication to her students and the subject of geography, she is an exceptional mentor, which has in turn boosted the number of her students that become Geography majors. In addition to her role as an instructor, Christine has simultaneously worked as a Washoe County Librarian, the Curator of Artifacts at the Nevada Historical Society, and the Executive Director at the Sparks Heritage Museum. Further, she is Executive Secretary for the Nevada State Board of Geographic Names. Students of Christine's sing her praises. They report that as an instructor she fosters a learning environment that is beneficial to and inclusive of all students. Students commend her for developing clear learning outcomes and designing class assignments and online modules so that they can gauge their improvement throughout the course. She reinforces good study habits by providing constructive feedback quickly and she provides encouragement by engaging with her students regularly
"I am truly honored to have been chosen for this award. I am a proud alumna of the University of Nevada Reno, and have a background in both cultural anthropology and cultural geography, completing my PhD in 2014 in the Department of Geography. I work in a variety of cultural and geographical realms. I am presently the Director at the Sparks Heritage Museum, and I am the Executive Secretary for both the Nevada State Board on Geographic Names, and the Council on Geographic Names Authorities – all of which are near and dear to my heart. Museums are the collections and representations of people and places, and I often work to include students in the storytelling and exhibit development opportunities to both develop skills, but also to allow personal contributions to our collective storytelling. Additionally, I feel very lucky to be able to contribute through my academic background to the place names organizations that I work with. Place names are extraordinarily important to people in place, and getting to be part of a new, inclusive social dialogue which endeavors to remove offensive names and restore indigenous and meaningful names to our landscapes is a true honor.
I have been teaching courses at UNR for almost a decade now, and while I cannot believe how fast the time has flown, I have loved every minute of working with students, and being part of their academic journeys. I feel privileged to have been asked to teach at UNR, and as I am passionate about people and places, I work very hard in my classes to get my students to understand how very important each and every one of them is, to their family, their community, their nation, and the world. Awareness and respect of ourselves and each other is paramount, and every person has value and a role to play in this world. The classes I most love to teach are rooted in culture – and I firmly believe they are essential for bridging divides and bringing students at least a little more understanding of the world and the people who are living in it. The Department of Geography is full of outstanding and passionate faculty and staff, and I am honored and grateful for the opportunities I have been given to work in this department and among such wonderful faculty."
---
Kaitlin Ochsenrider, COS, Chemistry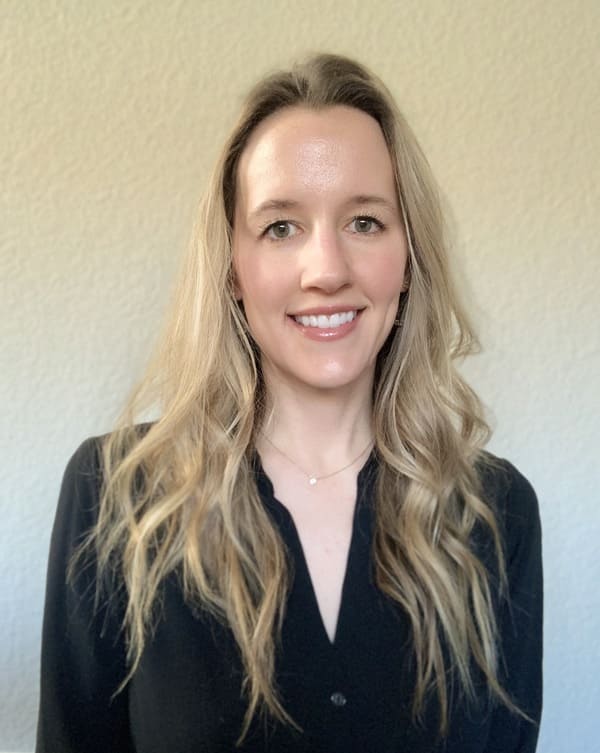 Kaitlin Ochsenrider is a Letter of Appointment instructor for the large lecture course Chemistry (CHEM) 122A: General Chemistry II in fall 2021. She has also taught CHEM 220A: Introduction to Organic Chemistry Lecture and coordinated the associated laboratories CHEM 220L which included the mentorship of three graduate teaching assistants. Both of these courses are commonly very large in terms of enrollment and commonly have upwards of 100 students over the course of a semester as both courses serve as gateway or preliminary courses to further study in STEM majors at the University. Because these classes are so essential to stem majors, it is of the utmost importance that these classes are welcoming, inclusive, educational, and impactful. Kaitlin works hard to ensure that her courses are all of these things through an equitable learning environment. She does this by building upon the department standards and norms, going well beyond what is expected of Letter of Appointment faculty that teach these large classes with multiple sections. These classes are also notoriously difficult, and Kaitlin acknowledges the anxieties of students about the difficulty of these courses, working to build their confidence and ultimately creating an environment in which they can succeed. Kaitlin emphasizes the growth and development of students in her courses and understands that struggling with the curriculum and coursework of these courses is a part of the learning process. She consistently pauses her lectures to ask students for questions and assures them that it is okay to ask questions, even going as far to answer frequently asked questions without being prompted by students.
Kaitlin has added weekly "practice days" to the course calendar in which she guides the students in her class through problem-solving sessions. This allows students to explore problems in a low stakes environment in which they can ask questions and not be afraid to get wrong answers and work through the problem-solving process. Kaitlin places a special emphasis on accessibility as she wears a microphone during these large classes, and when a question is asked, she repeats the question back to the entire class so that all students may benefit from the question and her answer. She also creates slides that are large, clear, neat, and visible from across the room. Further, the classes are structured with helpful analogies, 3D models, and progression through the course content in a logical progression of information. She has created many means for students to connect and work with the course content, work, and material outside of the allotted class time including uploading lectures to WebCampus, concept note sheets, weekly practice problem solving sessions, and making herself available via office hours to meet and provide help for students. Kaitlin cares deeply about building rapport and open lines of communication with her students. Students regularly attend her office hours. Inside the classroom, Kaitlin fosters a very comfortable and safe space for her students. She holds review sessions during lecture times to ensure that all students, regardless of personal or class conflicts, can attend these vital sessions.
"With any class I've had the opportunity to teach, my goal has always been to encourage and support students in excess. I especially enjoy teaching notoriously difficult chemistry classes because students tend to need more support with learning the material. Receiving the Foundation Outstanding Letter of Appointment Instructor award for the College of Science is such an honor. My hope is that I've received this award as a result of working to create a supportive environment in which students are comfortable engaging with me as an advocate for their success, both in and out of the classroom. My favorite part of being an instructor at UNR is that every semester is a new opportunity to convince students they are capable of mastering chemistry!"
---
Jeffrey Redwine, CABNR, Agriculture, Veterinary and Rangeland Science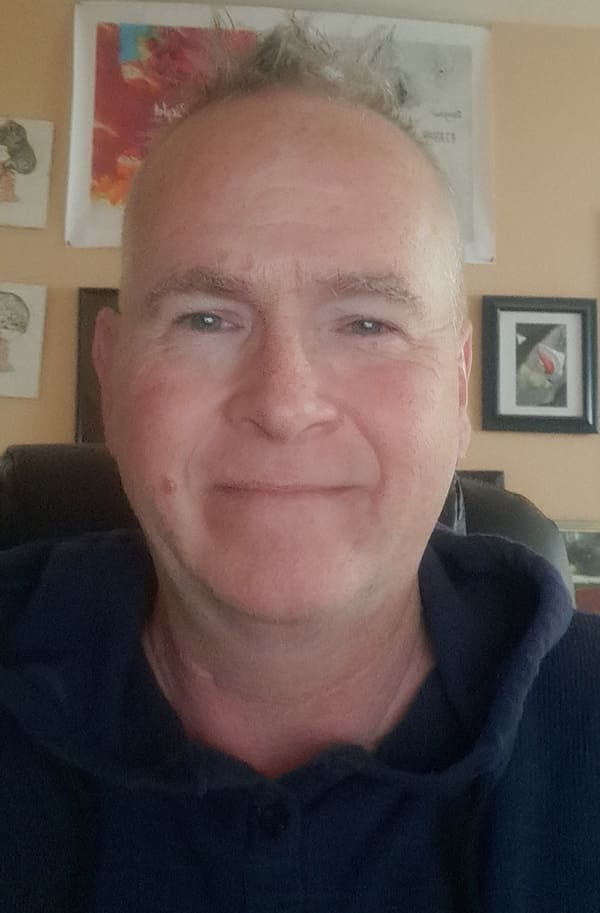 Jeffrey Redwine is a Letter of Appointment instructor in the Department of Agriculture, Veterinary, and Rangeland Sciences within the College of Agriculture, Biotechnology and Natural Resources at the University of Nevada, Reno. Jeffrey has had this position for five years and teaches Veterinary Medicine (VM) 481: Animals in Human Culture. He previously taught an ethics core objective course and the veterinary anatomy and physiology course, an upper-level undergraduate class with multiple lab sections. In fall 2021 he took on teaching a course a week before the commencement of classes when the original instructor encountered health issues and could no longer teach the course.
Jeffrey takes great care to engage with difficult topics in meaningful and impactful ways with the aim of training students to meet state and national needs in the workforce of agriculturalists, rangeland ecologists and managers, and animal healthcare professionals. In engaging with difficult and critical topics, such as cultures, animal care, and relationships across traditional disciplines, he lays the groundwork to examine topics like animal cruelty. This allows students to experience and learn about perspectives and views that are different from their own through discussions.
Jeffrey's students regularly praise his ability to engage students in purposeful and relevant ways. He consistently earns high praise for the content of his courses and for his teaching style. Students often comment that Jeffrey displays a genuine interest in their personal and educational development especially in relation to building an inclusive classroom environment for a diversity of undergraduate students.
"I am really grateful to receive this award and thankful to all who helped make it happen. It is great to feel appreciated and valued. I enjoy teaching, getting to know students, and being a small part of helping them achieve their career goals."
---
Sandra Rodriguez, PROV, Honors College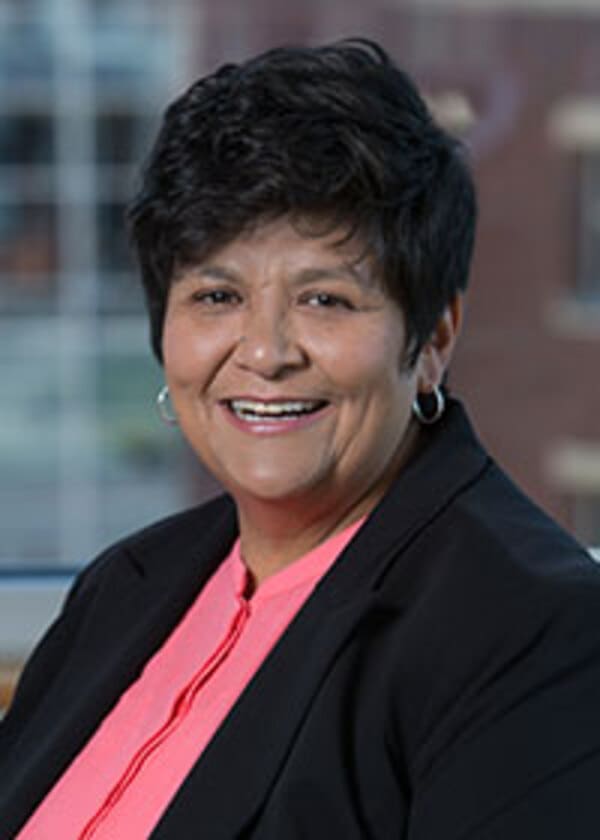 Sandy Rodriguez is currently a Letter of Appointment instructor in the Honors College at the University of Nevada, Reno and as an advisor for the Associated Students of the University of Nevada's Center for Student Engagement. As an instructor, Sandra teaches Honors (HON) 215: Explorations in Honors: Global Perspectives to first year University students living in the Honor's College Living Learning Community. This course emphasizes diversity, equity, inclusion, internationalization, and global awareness. Sandra is responsible for imploring and empowering students to think beyond the boundaries of their own perspectives. Her class has expanded awareness of, and appreciation for, the Honors College's four mission pillars of Resilience, Ingenuity, Stewardship, and Equity, within the college and within the University at large. These four values are visible in both the coursework and the delivery of curriculum. Further, the curriculum of Sandra's course aligns with a larger effort of the Honors College to emphasize and incorporate multiple international trips, a sequence of classes, and, ultimately, capstone project options that detail international issues and diversity, equity, and inclusion areas of study. Sandra's efforts not only illuminate these goals, but they exemplify the Honors College goals of exploration of responsible citizenship and inter-cultural competency.
Sandra compels her students to engage with the diverse subject matter of the course in meaningful and impactful ways. This is done so through the careful examination of perceptions, biases, and attitudes. This is done in an effort to broaden and challenge her students' awareness and perception of others and the world around them, lending to the diversity, equity, and inclusion themes of the course.
"It has been an honor to teach Global Perspectives to prepare Honors College students to travel abroad. The class provides the opportunity to center college student development theory for first-year students to deconstruct hegemonic forces that have shaped their lived experiences/narratives. We tackle the socialization process that impacts students' perspectives about the world in which they live. Jointly, we create a brave space in the classroom to openly deconstruct (through discourse) the culture and power in their socialization process, so students embrace civic responsibility, cultural humility, and social justice as a means to engage the world.
My favorite part is shaping global citizens who engage the world from a renewed critical perspective. In most classes, students are rewarded for having the answer. We reward students who ask essential questions that take our discourse to a higher level. We cherish dissonance, and the conversation is always ongoing – in some cases, never-ending. The end goal, locally, is to empower students to disrupt/confront injustice; globally, the end goal is to impact the mindset students approach traveling abroad to respect the culture, language, traditions, and the immersion experience."