Former Lynn Schools superintendent named as next secretary of education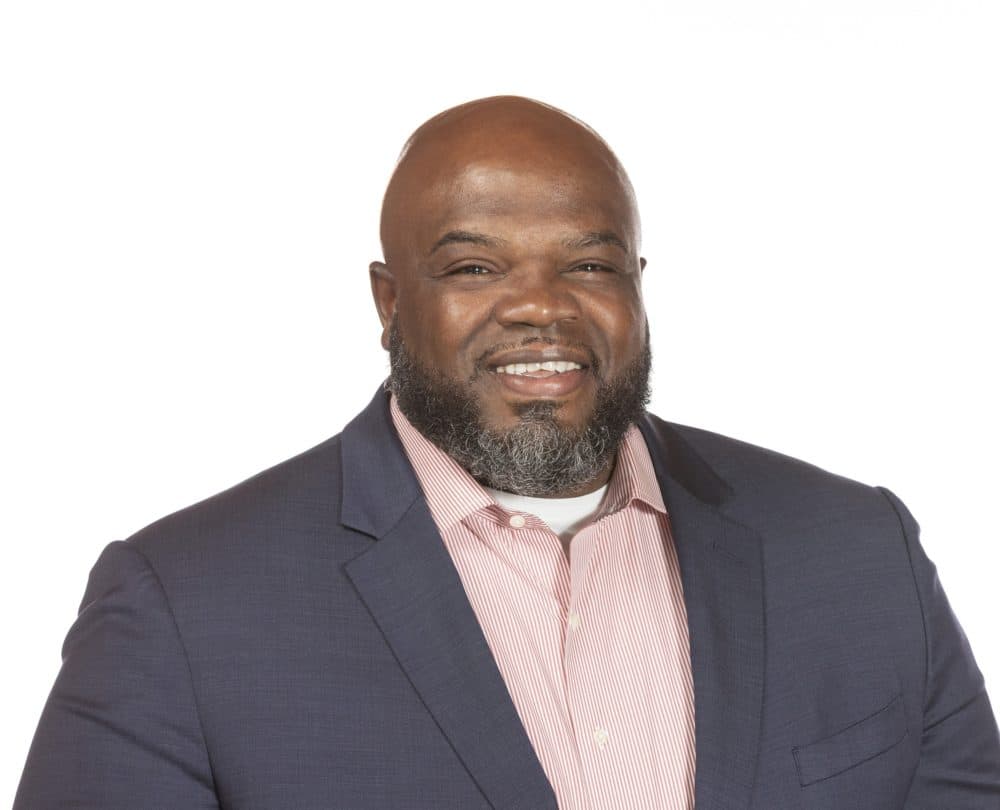 Governor-elect Maura Healey has named a longtime public school educator and former superintendent of the Lynn Public Schools as her education secretary.
Dr. Patrick Tutwiler is among Healey's earliest Cabinet appointments to head a major division. As Secretary of the Executive Office of Education, Tutwiler will oversee policy concerning early education, the K-12 school system and higher education.
Tutwiler currently works as a senior program officer for education at the Barr Foundation, where he works to develop new high school learning models. His career in education spans more than 20 years. He began as a high school history teacher at Brighton High School. He's since served in several school leadership roles such as assistant headmaster at English High School in Boston, principal at Wayland High School, and superintendent of Lynn Public Schools.
Healey says she hopes Tutwiler's wide-ranging experience will help ensure that Massachusetts has a high quality and equitable school system.
"From his time working as a high school history teacher to leading a large, diverse, urban school district, he has earned his reputation as a consensus builder who puts diversity, equity and inclusion at the center of everything he does, and delivers results," Healey said in a statement.
Tutwiler says he's honored to be selected for the role and is excited to start building his team.
"Our office is going to be all about the people — the students, the families, the educators and the staff who we serve will drive all of our decision making," he said in a statement.
The Andover resident earned a bachelor's degree from The College of the Holy Cross. He also earned a master's degree in education at the Harvard Graduate School of Education and a PhD in curriculum and instruction from the Lynch School of Education at Boston College.
Though Healey has not yet released detailed plans for her education priorities, her campaign website outlines broad goals, including closing the opportunity gap in early childhood education and state university system. Healey also supports investing in K-12 school counselors, recruiting and retaining more teachers of color and assessing the role of standardized testing.
Multiple education groups applauded Tutwiler's appointment to the Cabinet post.
Beth Kontos, president of the American Federation of Teachers Massachusetts, says the governor-elect made the right choice.
"Dr. Tutwiler is a professional educator of the highest caliber who puts students and families first, while also respecting dedicated educators in the classroom," Kontos said in a statement, adding that the teacher's union looks forward to working with the incoming Healey administration.
Officials with the Massachusetts Association of School Superintendents called the move "brilliant." Executive Director Tom Scott also highlighted Tutwiler's background working with both high performing suburban districts and urban districts serving large numbers of high-needs students, calling it a unique strength.
Scott has also been impressed with Tutwiler's ability to reach compromise among people with divided points of view.
"Pat is a unifier," said Scott. "He is someone who tries to incorporate different perspectives into his work."
Scott added that educational equity has always been a priority for Tutwiler. He says Tutwiler, who is a Black man, has a deep understanding of the importance of inclusion and a sense of belonging in school.
"This issue of equity has become really paramount," said Scott. "He doesn't just focus on that issue but he understands that issue."
Tutwiler will replace James Peyser — who since 2015 served as education secretary under outgoing governor Charlie Baker's administration.