How To Turn Your Basement Into a Game Room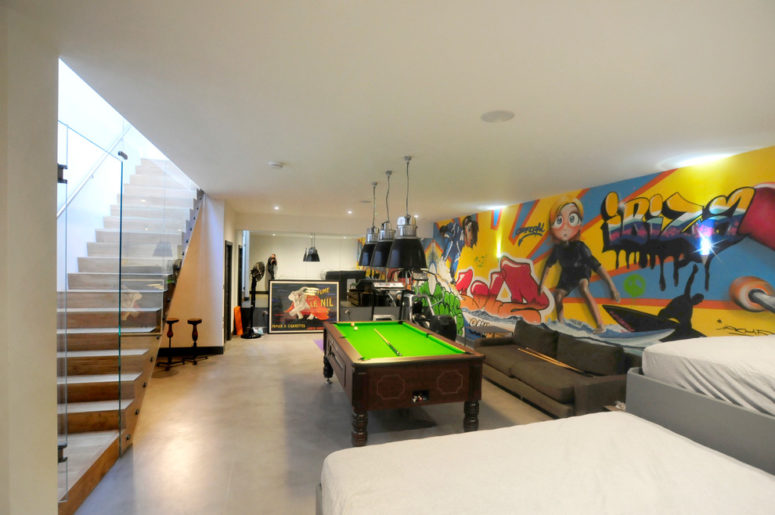 Every home needs an area for both kids and adults to unwind and have fun. Turn your basement into an exciting game room with these tips.
Entertainment
Keep guests entertained for hours with plenty of games and entertainment. Set up at least one or more gaming systems with plenty of controllers for everyone to use. You can add traditional games and interactive board games to entertain guests of all ages. Mix in a variety of video games, arcade games, and tabletop games like ping pong or Nok Hockey. Your game room wouldn't be complete without a pool table and dartboard. Take it up another level by adding a miniature bowling alley. For safety reasons, you can opt for a magnetic dartboard and foam bowling set. Don't forget to keep a miniature fridge with some drinks and snacks.
Electronics
You won't be able to enjoy your games without the proper equipment and sound system. Invest in a large high-definition TV that everyone can enjoy watching movies and games. Install a surround sound speaker system to create a more immersive experience. If you have multiple game systems, you may need multiple TV units. Prevent the sound from interrupting the rest of your home by soundproofing the game room. Set up ambient lighting that can change color to create a fun effect.
Decoration
Tie everything together with bright-colored decorations and fun accent pieces. Consider painting the room a vibrant color and adding a funky design. You can add extra amenities like a popcorn machine or photo booth to make your game room even more memorable. Try to find multipurpose furniture that is both durable and comfortable. Include a few gaming chairs and extra stools around the room for additional seating.
Keep guests entertained for hours in your fully equipped game room. These simple tips will help you convert any basement into the perfect space to have fun.