'Important Moment in Our State': North Carolina Education Spending Plan Approaches Deadline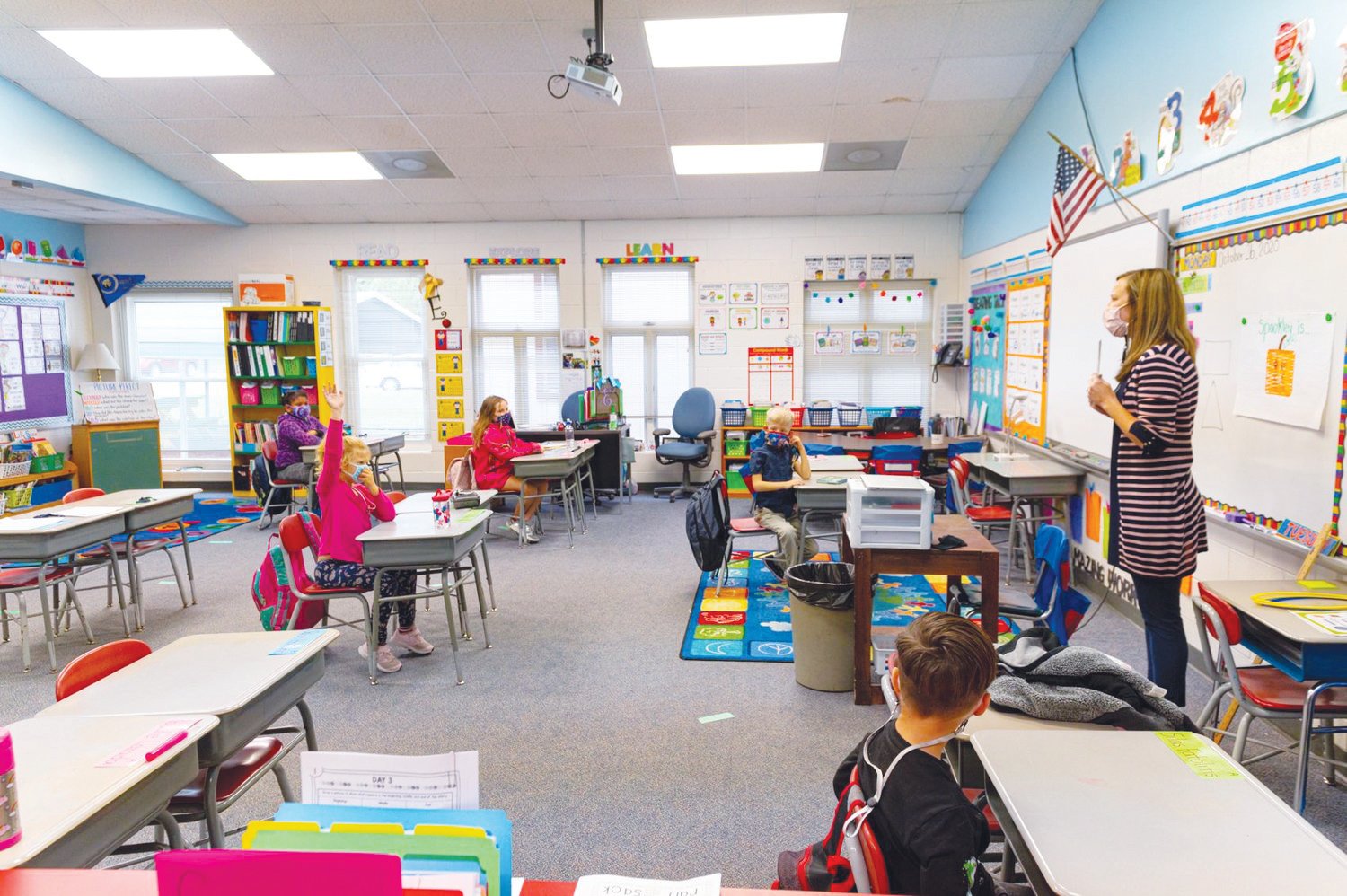 The Supreme Court case Leandro v. The State of North Carolina argues for equitable educational funding for all children throughout the state since the ruling in 1994, but several judges say the state has not been fulfilling that obligation. A recent court order makes education advocates optimistic funding may be on the horizon.
Earlier in September, the court ordered the state legislature to provide full funding for the Leandro plan by the next hearing on October 18. If lawmakers do not comply with the Superior Court Judge David Lee's order, they will be held in contempt of court for failing to fulfill the constitutional mandate.
The Leandro plan calls for $5.8 billion for K-12 funding over an eight-year span.
Sarah Montgomery is the senior education policy advocate at the North Carolina Justice Center. She said she believes policy makers need to "lead with Leandro" because it provides a roadmap for meeting state educational needs.
"I think it's a really important moment for our state," Montgomery said. "We are determining what kind of future we want to leave for our children, where our values stand as North Carolinians and what we think should be prioritized in the way we spend taxpayer money."
Montgomery said she thinks it's concerning such aggressive court action is needed for equitable education funding in North Carolina.
This proposed equitable funding outline for the Leandro plan comes from a 2019 consent order, which commissioned a bipartisan report from the consulting company, WestEd. It highlights needs like providing state funding for lower-income school districts, ensuring diversity in faculty members and changing testing assessments for students.
"There's something there for everyone to be excited about and start advocating around," Montgomery said.
Montgomery said the Leandro plan could provide the necessary funding to the counties that need it most. She said lower income school districts are struggling to make ends meet, which is why they need funding from the state level.
One example of this is Hoke County. It was one of the original plaintiffs in the Leandro case and still ranks toward the bottom of per pupil funding. If the Leandro plan were implemented, Hoke would get more than $50 million over eight years, which represents a 79 percent increase in funding, according to Every Child NC's impact of Leandro impact analysis.
Montgomery said examples like Hoke County make this plan especially pressing.
"Each year that we remain defiantly in opposition to Leandro and not in compliance with our own constitutional mandate, this is money that is essentially being robbed from our children," Montgomery said.
Montgomery said it isn't just low-income districts that stand to benefit from the Leandro plan. Locally, Chapel Hill-Carrboro City Schools would also see a 31 percent increase in funding by 2028.
Montgomery said she believes the only thing missing from making this plan into a reality is the political will of the General Assembly. With many districts strapped for funding while North Carolina holds $8 billion in cash reserves, the education advocate said failure to fund the plan sends the wrong signals to future generations.
"Everyone should just pause and recognize what an incredible tragedy and embarrassment that would be for our state," Montgomery said of the plan remaining unfunded.
State lawmakers have until October 15 to fund the Leandro plan. For more information click here.
---
Chapelboro.com does not charge subscription fees. You can support local journalism and our mission to serve the community. Contribute today – every single dollar matters.
Related
'Important Moment in Our State': North Carolina Education Spending Plan Approaches Deadline