In Lincoln, the loss of a college rocks its community | Education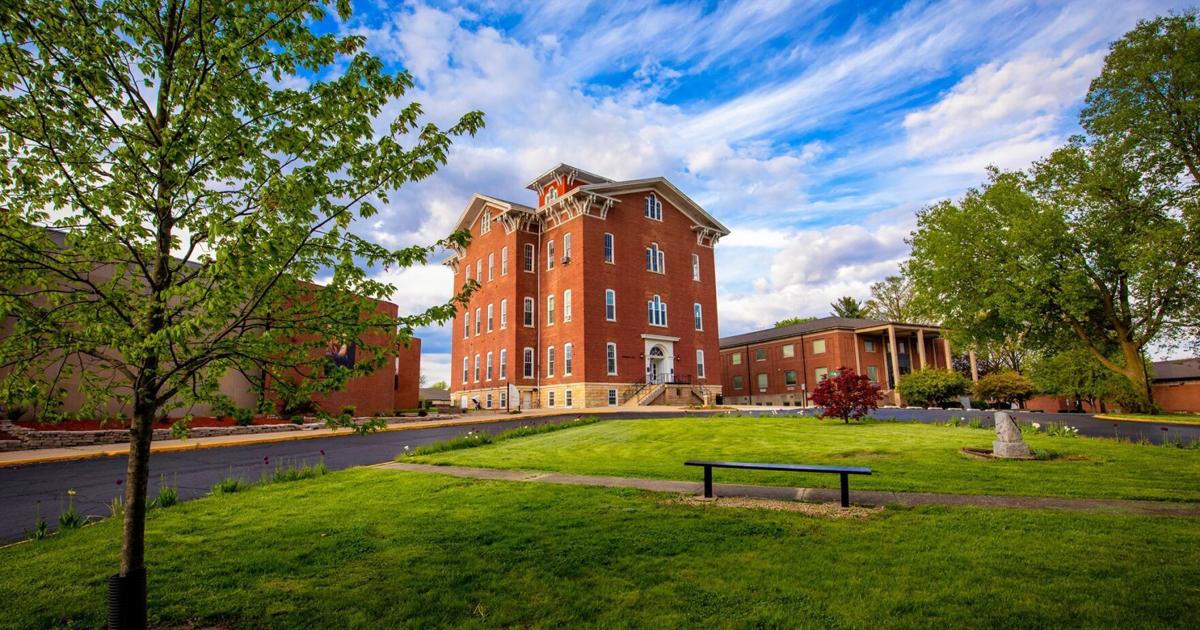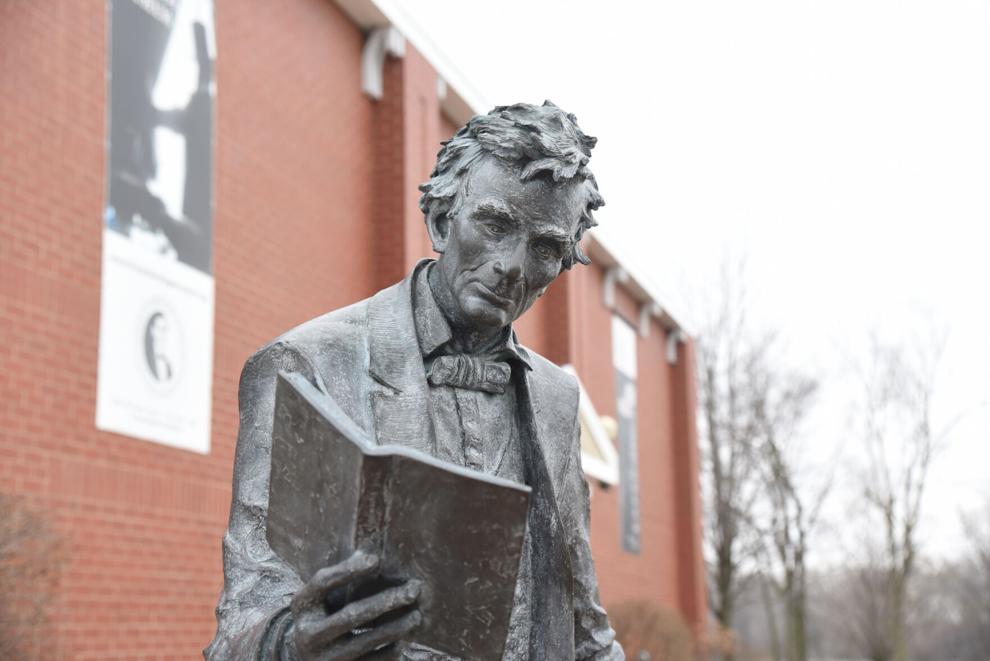 LINCOLN — Tyler Finley knew it 15 months ago: he was taking his talents to Lincoln College.
The campus setting clicked for Finley, a goalie on the soccer team and pitcher on the baseball team at Danville High School. Lincoln was a smaller school where everyone seemed to know each other. And the soccer team had built a huge community, "almost like a family."
He first planned to play soccer, but in the last year, he entered talks with baseball coach Greg May as well. His dual-sport signing day was set for April 7.
A week before the big day, while getting ready for a Vikings baseball game, Finley got an urgent text from Kevin Sanchez, an old Danville soccer teammate who had helped recruit him to Lincoln. It read: "I'd really like to talk to you."
Over the phone, he heard the unthinkable: The 157-year-old Lincoln College was closing for good. More than a year of befriending teammates and envisioning his future was gone in an instant.
"They're pretty devastated," Finley said. "A lot of these guys I personally know came to Lincoln to be their next home."
Less than two weeks have elapsed since about 630 students and dozens of faculty and staff heard that Lincoln would close, effective May 13.
The college claims to be the sole school named for the 16th president while he was still alive. It survived two World Wars, the Great Depression and countless other calamities, until now.
As one of two colleges in town, its students and employees are an economic lifeblood for the town that shares its name. President David Gerlach estimates the campus provides about $53 million in economic impact annually.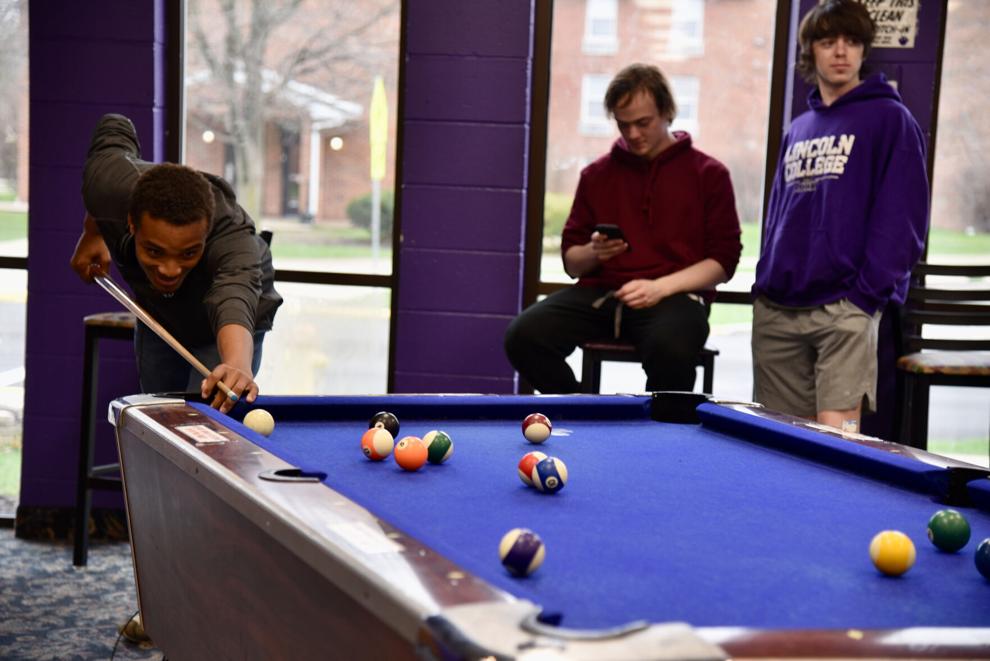 But what makes the loss so heartbreaking for its students is their school's unique culture and makeup. At Lincoln College — tucked away in a central Illinois town of 13,000 or so people about halfway between Bloomington and Springfield — 66 percent of students are ethnic minorities.
About 43 percent of students are first-generation college students, and 61 percent of the student body is eligible for Pell Grants. About half of its students come from the greater Chicago and St. Louis areas; another 10 percent are international.
"A lot of the people I became friends with this year came from bad places. Lincoln was their safe place," said Kylie Shaffer, a freshman softball player from East Peoria. "I'm not worried about me, I'm worried about them."
'A double whammy'As Gerlach explained in an interview with The News-Gazette, the coronavirus wobbled his school's foundation more than most.
In fall 2019, the school reached record enrollment and filled up residence halls with more than 750 students. With the re-addition of four-year degree programs, a path to continued growth — and financial solvency for the nonprofit school after years in the red — seemed feasible.
But in fall 2020, just 630 students returned — 171 fewer than at Lincoln High School across town — and enrollment flat-lined in the following semesters.
"We have a big number of students coming from low-income backgrounds; those students nationally changed their college-going during the pandemic," Gerlach said. "It's an odd double whammy — because these are students that need education and benefit the most from education."
Then, on Dec. 19, 2021, the school's admissions system was hit with a cyberattack. Employees returned from holiday break to stacks of ransom notes on the printers, Gerlach said.
The files they needed to project enrollment, process admissions applications through their website and take online donations were locked away under a layer of encryption for more than two months.
"There was one point I thought we'd have to cancel the spring semester," Gerlach said. "It was quite fascinating if it wasn't so tragic."
Instead, the college delayed the semester by a week. After months of working with insurance reps, a visit from the FBI and paying the cyberattackers thousands of dollars, college officials finally regained access to their system, but the picture was grim. Enrollment would likely stagnate the next semester.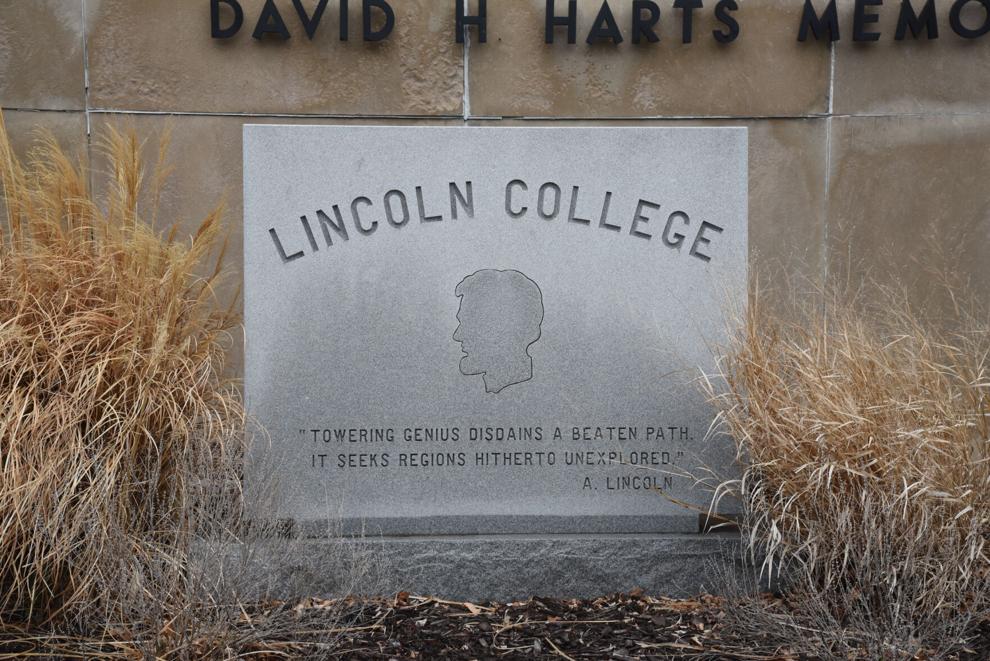 Gerlach presented his findings to the 27-member Lincoln College Board of Trustees. On March 25, they voted to close the school's doors.
The remainder of the year has become a mad dash to find new homes for current students. Seniors will be able to graduate at the end of the semester, but everyone else — especially visa-dependent international students — is now on the clock.
"For a lot of people, this was the last resort of places they could go, and if they don't have any place to go in the next month, they'll just have to go home," said Elyse Goad, a freshman from Bloomington, Ind. "There's a lot of disbelief considering we have just a month left."
'Hoping for a miracle'
On March 29, four days after the trustees' vote, Gerlach called two meetings: one at 3 p.m. for employees, another an hour later for the student body.
Before sophomore Ethan Brassfield went to the afternoon meeting, he remembers joking to his friend, Jalen Franz: "What if we just close?"
Once they arrived at the meeting, "you could tell by everyone's body language and facial expressions that something was going to happen," Franz said. "Some of the teachers standing there were already in tears before he was even speaking."
The first phrase uttered by Gerlach was "I have really bad news," Brassfield recalled.
As the president explained the situation, students and faculty cried, embraced, wallowed in resignation.
In the days following, many students began to process their next steps with the help of advisers and coaches. Others, like sophomore swimmer Klaudia Błaszczyk, embarked on a last-ditch effort to save their school.
Blaszczyk, who's from Poland, joined a demonstration next to Gerlach's office a few days after the closure announcement. For the last week, she's drummed up a social-media campaign under the hashtag #SaveLincolnCollege.
In the late hours of the night, she's posted flyers for the campaign in every building on campus.
"It was so unfair to everyone here — it's March and you're saying this right as all the deadlines for colleges are closing," she said. "We didn't have time to do anything."
On the "Save Lincoln College" Facebook page she administers, hundreds of alumni, staff and students have posted about their connections to the school, while pleading for miraculous donations. Some have tagged their choice of potential angel donors, including former President Barack Obama, current Gov. J.B. Pritzker, Bill and Hillary Clinton and Bill Gates, to name a few.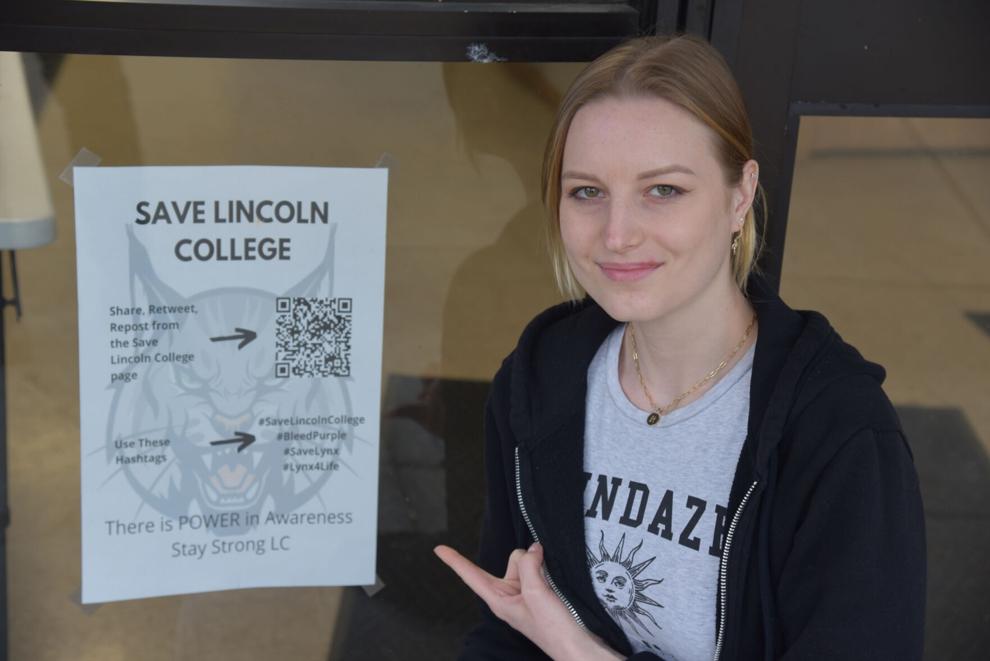 Gerlach monitors the page frequently, calling it "a testimony to what the college has done for people." When he announced the closure, he kept the window ever so slightly open, saying the college couldn't continue without a "transformational donation or partnership."
"In the end, I'm still hoping for a miracle, for an angel donor to come in and hit a last-minute three-point shot, and college gets saved," Gerlach said.
'I'm in a tough position'
A number of colleges have offered teach-out arrangements for Lincoln students in recent days. Illinois College, Millikin University and Illinois Wesleyan all announced specialized transfer programs for Lincoln students, with benefits like matched tuition.
On Thursday, the school will host a transfer fair with about 20 such colleges; another 50 have agreed to send representatives to campus soon afterward, Gerlach said.
Student-athletes comprised about 40 percent of the school's population before the pandemic, Gerlach said. Now, they're closer to 60 percent of the school's enrolled population.
Coaches like Eric Biehl, who just concluded his first season leading Lincoln's wrestling squad, have forgone recruiting drives to help athletes find their new homes.
"My biggest focus now is making sure my guys get put in good places, where they have a similar atmosphere to here and they can really grow," Biehl said. "Then I'll focus on what I can do."
In the meantime, practices are optional for his 45 athletes, and "enjoyable," as everyone scrambles to figure out their next steps.
"I'm in a tough position. I grew up in this area and I love this area," he said. "We've got deep roots here in the community. My heart's torn on what I want to do."
Anthony Rays, a freshman wrestler from Rock Island, feels for his coach.
"He came here to improve a team, we won conference, and now he doesn't have a job," he said.
Rays plans to continue his education somewhere similar, maybe closer to his Quad Cities home. But having his Lincoln dream derailed has been tough to take.
"You know when you build a vision in your head, and you want to follow your vision for the next couple years? All of it was here," Rays said. "What really got to me is I made a lot of brothers here, and all of that's going to get taken away. I probably will never see half of these people again."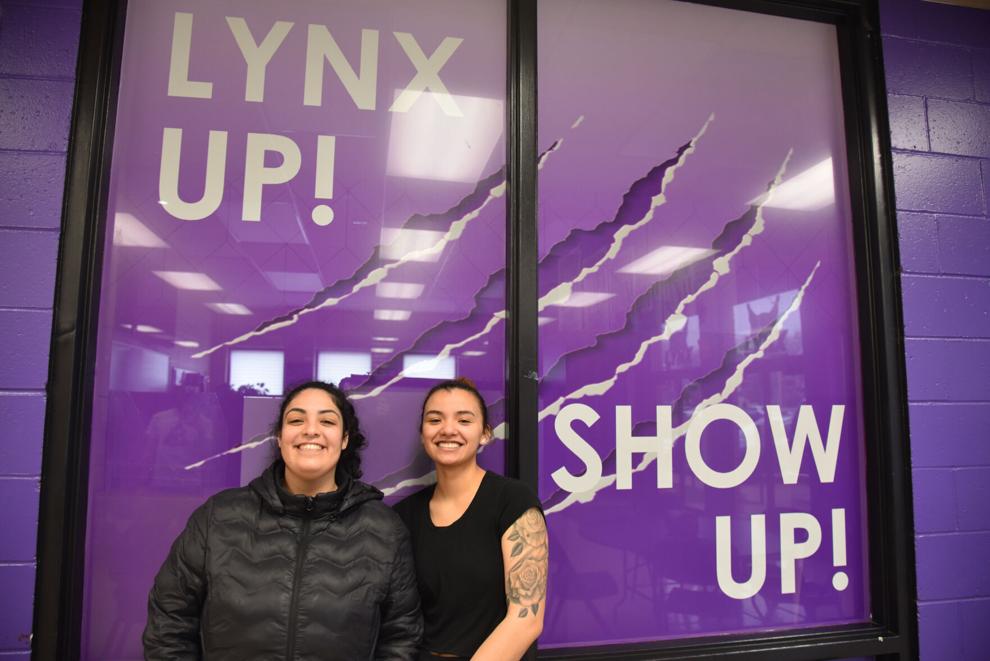 'Home away from home'
What happens in the classrooms of a closing college? Some teachers are soldiering on against tough crowds, students said.
"I haven't seen any kids smile like they used to. Everything's just been so dull," Goad said.
Outside of the classroom, there are pockets of normalcy, even joy. At the campus student center last week, friends were playing pool and cards with music pumping into the room, like always.
At dorms and campus houses, upperclassmen friends have hung out late into the night.
"Beef or bad blood, I've been dropping it with everybody," said Alyssia Izaguirre, a junior from Chicago. "We have a month left. There's no reason to have bad energy with people."
Izaguirre and fellow Chicagoan Bianca Rodriguez have become fast friends on this small campus. Both came for its affordability, diversity and medium distance from home.
"People complain about Lincoln being small or not a lot of stuff here, but you grow on it," Izaguirre said. "It's a home away from home, for people who needed a break from everything back at home."
Rodriguez will be part of Lincoln's last graduating class after six years of education. Without her "adamant" adviser, she said, she wouldn't be ready for a degree like she is today.
"It's been a struggle, but I'm almost there," Rodriguez said. "It's a bittersweet feeling, even though I'm graduating. It just sucks being the last class."
The friends both joined the Latinx Student Union, one of many cultural clubs on campus. Other unique offerings, like Lincoln's bowling team, have attracted students from all over.
Sophomore Sydney Swiercz quickly found her home on the bowling squad. She's the first deaf or hard-of-hearing student to attend the school in 10 years, her mother Rosa said, but administrators assisted her with room accommodations and cochlear implants, and even wore clear masks in class so she could read their lips.
"It's heartbreaking to go back to Step 1. She's scared and excited but still hoping it'll get saved," Swiercz said of her daughter. "But we have to make sure we have something to fall back to for her."
Brassfield and Franz both decided to attend hometown Lincoln College to live with a diverse population they wouldn't run into in high school, and they couldn't be more grateful.
"It's not just shutting down a college, it's shutting down a whole culture and group of people who are committed to a similar idea," Brassfield said. "It's the most welcoming community I've ever seen. You're basically part of their family."