New invoice would build "Holocaust Instruction Week"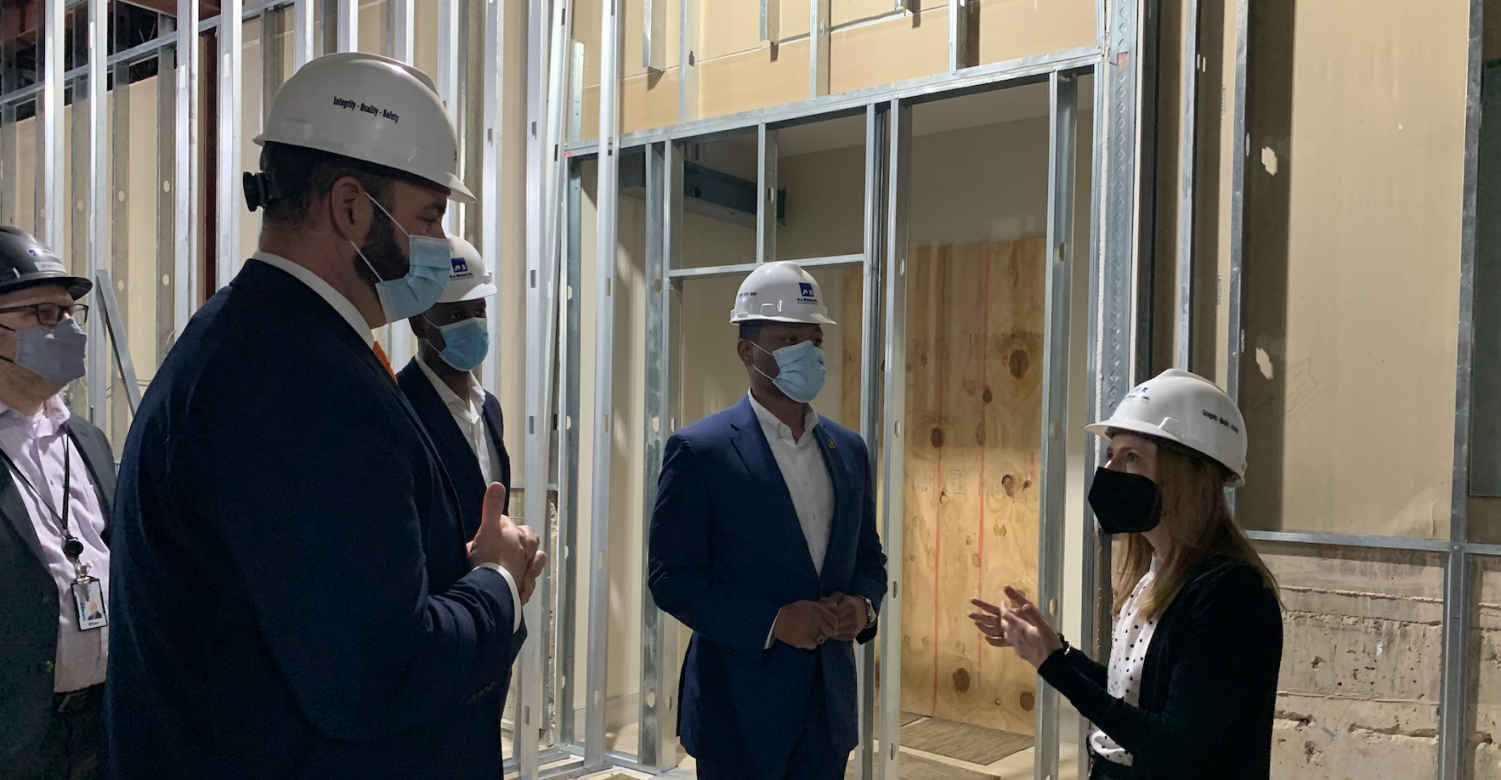 A new invoice, introduced Friday, would establish "Holocaust Instruction Week," increasing Holocaust schooling programs and possibilities in Missouri.  State Rep. Adam Schwadron, R-St. Charles, and Sen. Brian Williams, D-St. Louis County declared the pre-submitting of the bill during a take a look at to the St. Louis Kaplan Feldman Holocaust Museum. 
New invoice would establish "Holocaust Training Week"

Schwardon and Williams selected Friday and the museum for their announcement to commemorate an significant occasion in Holocaust historical past — on December 17, 1942, Allied nations, which includes the United States, issued a assertion condemning the Nazi mass murder of European Jews. 
"Among the multitude of factors for sponsoring this bill, a recent 50 state study confirmed a disturbing absence of awareness about the Holocaust amongst university-aged young children," stated State Rep. Schwadron. "By acquiring a focused 7 days for learning about the Holocaust in our universities, we can study from what transpired and discourage bigotry and antisemitism from escalating."   
Sen. Williams emphasized the significance of educating the Holocaust, "Unfortunately, there are even now folks who check out to deny or downplay the Holocaust. As a Black guy, I know what it is like when someone tries to rewrite history to decrease the atrocities committed against your group. History must by no means be erased. History should be researched, comprehended, and talked about so that its most horrific acts do not materialize yet again." 

Holocaust Education 7 days

Should really this bill be enacted into law, Missouri will join 18 states that require Holocaust instruction as component of their secondary training curricula. Equivalent guidelines in Arkansas and Maine will be carried out in 2022 and 2023, respectively. At the moment, Missouri also maintains a long lasting Holocaust Schooling and Awareness Fee, housed beneath the Office of Elementary and Secondary Instruction.  
Associates Tour Museum Growth

The legislators met with St. Louis Kaplan Feldman Holocaust Museum staff to go over the bill at the web page of the impending renovated and expanded Museum. The Museum is at present undergoing a $21 million enlargement, quadrupling the size of the former place. It is set to reopen in late summer 2022.  
"We're grateful to Consultant Schwadron and Senator Williams for recognizing the significance of Holocaust education by crafting and pre-submitting this invoice," said Helen Turner, the Museum's Director of Schooling and Interpretation. "We are now creating a selection of accessible, cost-free, educational sources, both equally digital and in-individual, to support Missouri educators in their attempts to share the background and lessons of the Holocaust with their pupils." 
Before work on the expansion began, more than 20,000 students from Missouri and bordering states frequented the Museum each year to view the exhibits and hear from Holocaust survivors and their descendants. During development, pupils and other people can tour the Museum practically at StlHolocaustMusueum.org. 
To examine the whole monthly bill, click on below.