School fundraisers an important part of education | News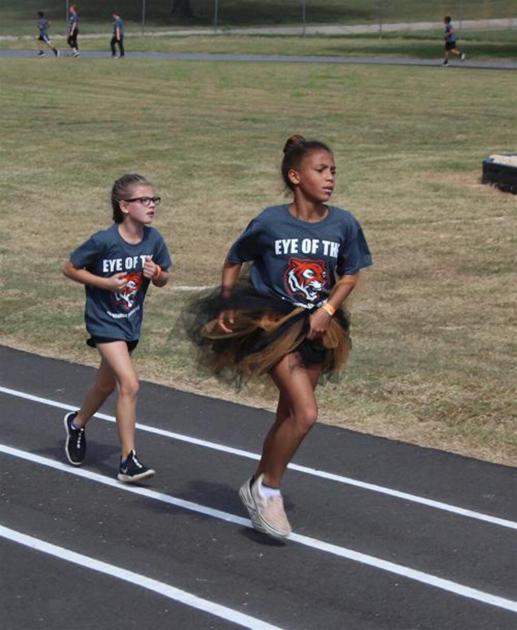 School fundraisers are an important part of education in Cherokee County, because they fill in gaps that are left by other sources of funding.
The money that is raised goes directly to teachers for classroom use. They use it to pay for classroom materials, such as paper, markers, and tissues.
While fundraisers range from a variety of initiatives, like selling food items to holding events, school administrators pick their fundraisers carefully based on what works for the families of the students who attend the school.
For years, Cherokee Elementary has participated in their annual Jog-a-Thon. Most years, the event takes place in September. This year, it will be held on Oct. 11, and students are preparing by working up their stamina.
The event is their most successful fundraiser of the year. As a part of the event, they look to family, community members, and neighbors to pledge a certain amount of money for each lap that a child completes. If a sponsor donates $5 per lap, and the child completes five laps, then the sponsor will donate $25 to Cherokee Elementary School. If sponsors prefer, they can also write a certain amount to the school.
"Our goal is $15,000. We are expecting corporate sponsors until Oct. 1. Sponsors are advertised on their Facebook page, the radio station, and T-shirts," said Marissa McCoy, principal of Cherokee Elementary.
Every child at the school will participate, and sponsors are asked to donate as generously as possible, because it will be their only fundraiser for the year.
Heritage Elementary is now holding its cookie dough sale. This is the third year in a row that they have held the fundraiser. This year, like last year, their vendor has offered a virtual sale that will not require students to knock door-to-door.
Last year, students sold 1,207 items to earn $27,693, 40 percent of which was returned to the school, equaling $11,000.
Those who want to donate, but do not wish to buy cookie dough will have the option to donate to the school.
Tahlequah High School is selling T-shirts and other school gear. It sells merchandise throughout the year to support various programs.
On Saturday, Sept. 25, the Tahlequah soccer program is holding an all-you-can-eat breakfast and silent auction from 7 to 11 a.m., at the Tahlequah High School cafeteria. It will cost $10 per person.
"This is more than just a fundraiser, it was started a few years ago as an unofficial cap to homecoming celebration. We were looking for a way to get former players back who may have been in town for homecoming," said THS soccer coach Greg Hall.
The fundraiser supports both the girls and boys teams.
"In addition to the support we get from our administration for necessities – like travel, entry fees – to get us through the season, we do additional fundraisers for various reasons. From buying pre- and post-game meals, equipment and as a way to offset the cost to our kids and their families," said Hall.
Money will also be used to acquire sideline jackets to keep the players warm during games, especially during the late fall and early spring when temperatures drop.
The high school will also be running Save-A-Senior events throughout the year. Parents should check the Tahlequah High School Facebook page for updates regarding events.
"Save-a-Senior is a group of parents who work the entire year to do fundraisers to put together a safe party for the kids after graduation. They do all kinds of little fundraisers, and the money goes back to the kids," said Lacie Wilson, THS principal.
https://www.tahlequahdailypress.com/news/school-fundraisers-an-important-part-of-education/article_b7e8a135-3113-50e5-9060-9aa2d6c16417.html