UPDATE: Parents at Cedar Falls, Waterloo school board meetings have their say on mask requirements | Education News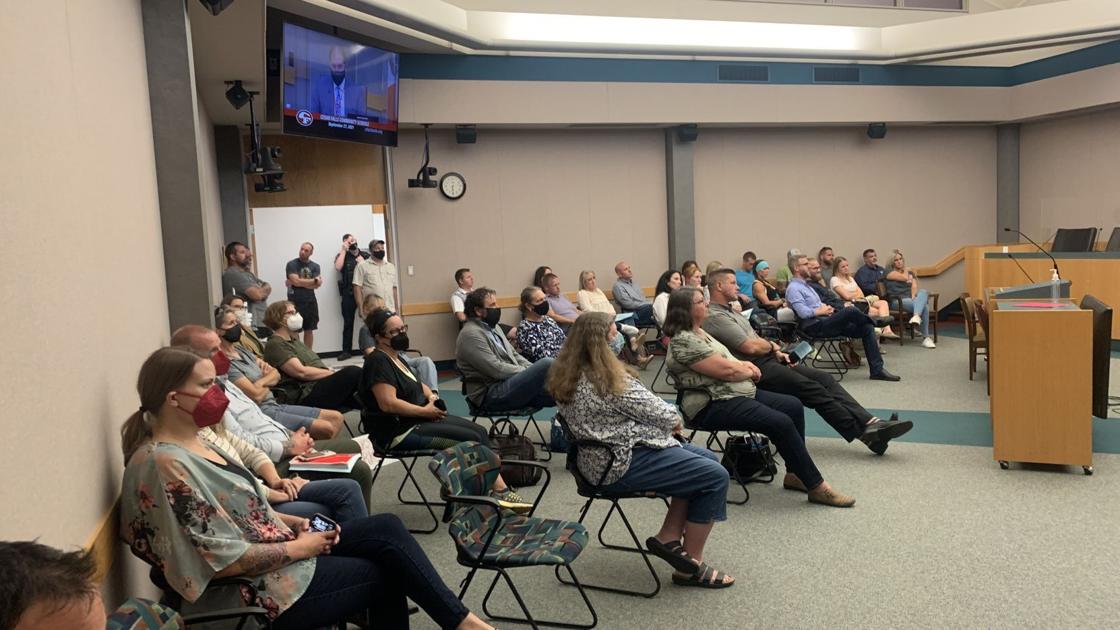 CEDAR FALLS — With a new system in place determining when masks are required in elementary schools, people were ready to voice their opinions to the Board of Education Monday on the divisive topic.
Sixteen Cedar Falls Community School District residents among more than 40 attendees spoke during the board's public comment period. The meeting chamber at City Hall was filled, with some people standing at the back or in the hallway, an uncommon occurrence at board meetings.
Starting Monday, both the Cedar Falls and Waterloo districts began deciding the need for masks based on the Black Hawk County COVID-19 rate of spread and the percentage of students and staff at individual elementary schools who are absent due to the virus.
The comments were roughly split between those favoring a mask mandate and those who want masks optional for all students. The crowd appeared split, as well, with those wearing and not wearing masks during the meeting sitting together on separate sides of the center aisle.
"I appreciate the balance that is being sought with this plan," said Andrew Bolthouse, one of the speakers at the Cedar Falls board meeting. However, Bolthouse argued that in spite of what's being required he has observed most people have moved on. Given the option, he said, they don't wear a mask.
"I think it's time to move on," said Bolthouse.
Others felt the need for masking is so urgent that districts should do more than they have. Amanda Weber delivered a petition to the Cedar Falls board with more than 300 signatures calling for mask use in schools and said she wanted to "voice my support for a mask mandate. It helps to keep our kids in-person. …
"Nobody likes to wear a mask," she added, but her family is doing so to protect themselves and others they come into contact with.
Masks are being required at Waterloo and Cedar Falls elementary schools for weeks when the county rate of spread is moderate or high and the percentage of students and staff out with COVID-19 at a building is 3% or greater. Masks continue to be encouraged at secondary schools, but there is no requirement that they be worn. Children under 12 are not yet eligible for the vaccine, which caused the focus on elementary schools.
At the Waterloo board meeting, Dustin Lies called on officials to "at a minimum implement a mask mandate until the vaccine is available to children under 12."
He added, "There's no doubt that masks help prevent the spread of COVID. There were two studies published last week (by the Centers for Disease Control and Prevention) showing schools without mask mandates were 3-1/2 times more likely to have a COVID outbreak."
He criticized the district's approach to determining when to require masks.
"Waiting until we know that our COVID levels are high before we require masking is the exact opposite of what science would have us do," said Lies. "This has become a political issue about parents, not a public health issue about children."
Waterloo Superintendent Jane Lindaman responded that "we did try and set a lower threshold" by requiring masks when 3% of students and staff are absent.
"We weren't waiting until the number skyrocketed to spring into action," she said. "We were really just looking for any type of trend."
At the Cedar Falls board, Stephanie Toering Peters said in light of CDC guidance, the current policy is "playing with the health of our students and the losers will be our students."
The federal agency recommends universal indoor masking for all teachers, staff, students, and visitors to kindergarten through 12th-grade schools regardless of vaccination status with the rapid spread of the delta coronavirus variant in much of the country.
"It never occurred to us that the Cedar Falls Community School District would turn away from science," said Toering Peters.
Some felt that the Cedar Falls board should have determined the plan.
"Your job is to guide the school district in setting policy," said Andrea Geary. She suggested there was a "dereliction of duty" by the board in allowing the administration to determine the policy on masks. "Call a special meeting of the board, provide full transparency of the process and adopt a universal mask mandate."
Mark Iehl called the new system "reactionary and a little bit rushed," questioning why there is no standard for masking at the junior highs and high school.
"I don't like that the board was not involved," he said. "I would like involvement from the board when a policy this controversial is put into place. I think a process like this would have allowed concerns to be raised."
In response to those criticisms, board president Jeff Hassman said "throughout the pandemic our administration team led by our superintendent has been determining" the approach to such issues. He highlighted board policies 504.2 on communicable diseases, 507.2 on student illness and 504.1 on the dress code, all of which give the superintendent an ultimate role in decision making.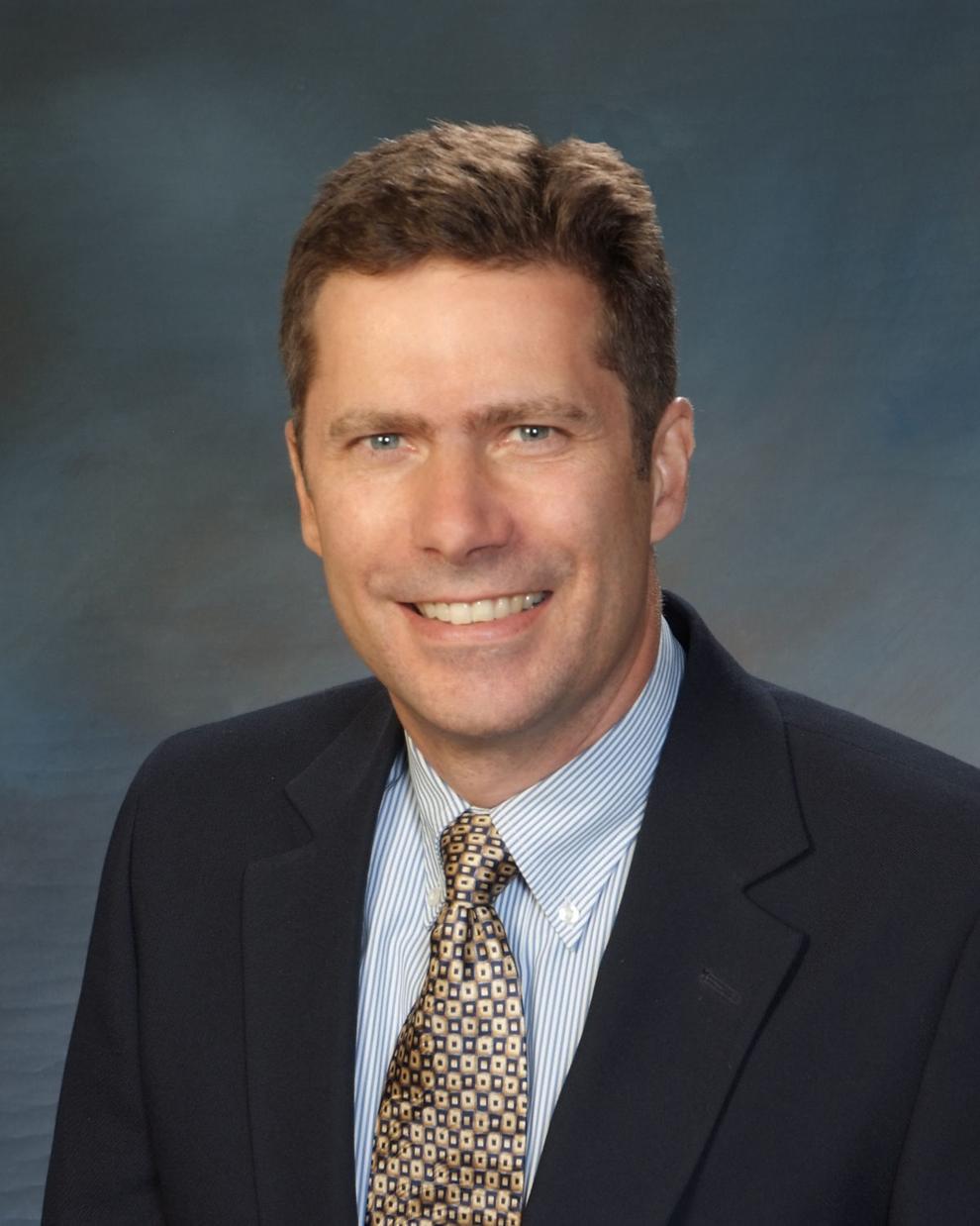 "I want you to understand from a context standpoint this board has relied on our administration," he said.
Some who favor returning to the mask-optional approach that the school year started with emphasized the unlikeliness that children would contract or get sick from the virus.
"As a parent who has done my research, I know the risk of illness is very low," Jordan Landau told the Cedar Falls board. She called it "perplexing" that schools are making a decision she feels belongs to parents.
At the Waterloo board, Luis Ramirez said his first-grader was sent home from school over the mask issue.

$1 for 6 months of local news
"I strongly feel like us as parents, we have the right to send our kids to school with a mask or without a mask," he told the board. "I feel like it's not about the school board or the government. I feel like as parents we do decide for our kids because we are their voice."
Ryan Duggan told the Cedar Falls board the issue should have been settled months ago when lawmakers passed a law prohibiting mask mandates in schools.
"In my opinion, the Iowa Legislature has spoken on this," he said. He believes that made it a parental issue and "it should be left that way."
The change was made after a federal judge signed a temporary restraining order Sept. 13 halting enforcement of the state law. That order has been extended to Oct. 11. Initially, the Cedar Falls and Waterloo districts put a weeklong mask mandate in place for elementary school children before coming out with their similar policies.
Waterloo board member Stacie Mills said she would have preferred a K-12 mask mandate but acknowledged "the enormous amount of emails and other messages" she received with various viewpoints.
"Everybody's voice does matter," she said. "I hear you and I appreciate you."
In Cedar Falls, board member Alan Heisterkamp told the audience that he listened and took notes during the comment period. He is "looking forward to moving ahead and doing what's best for the broader public."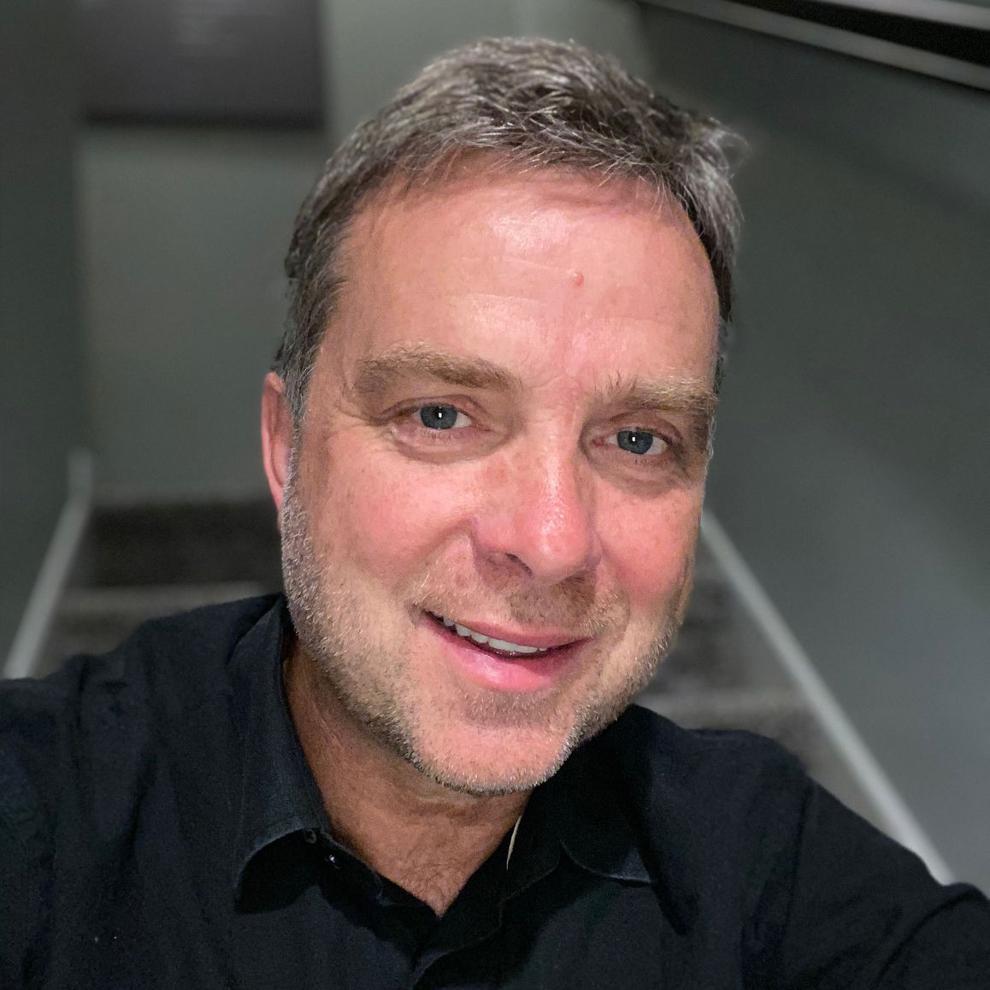 After the meeting, Hassman said he also welcomed the input, which will be considered as the district goes forward. "It will be a continual dialogue," he said.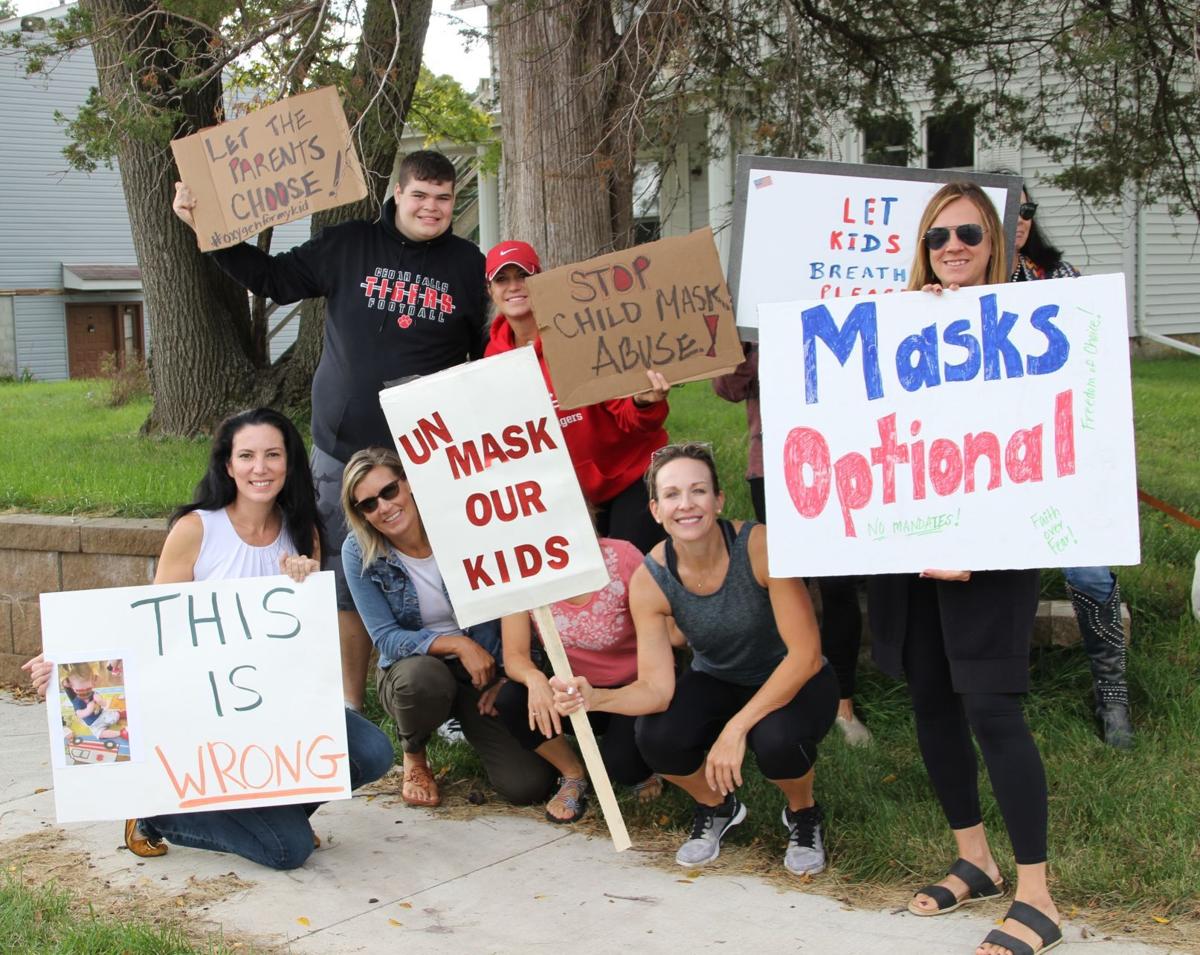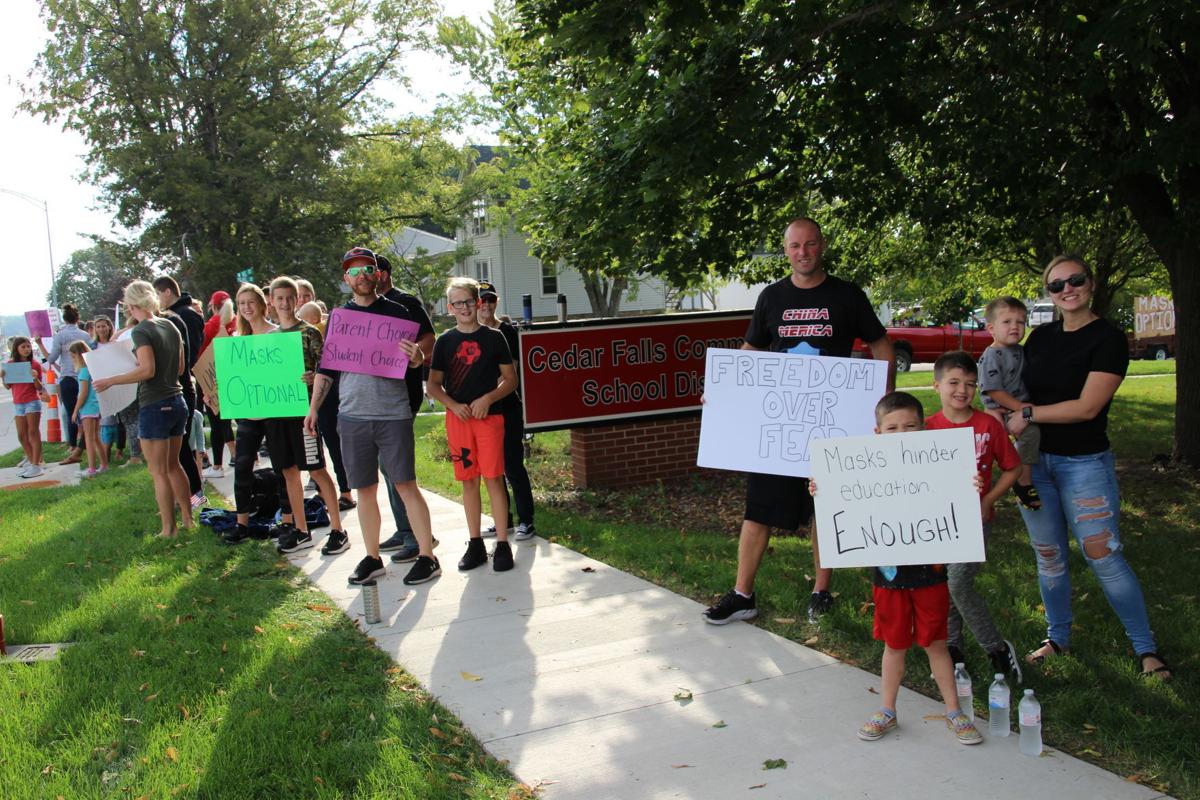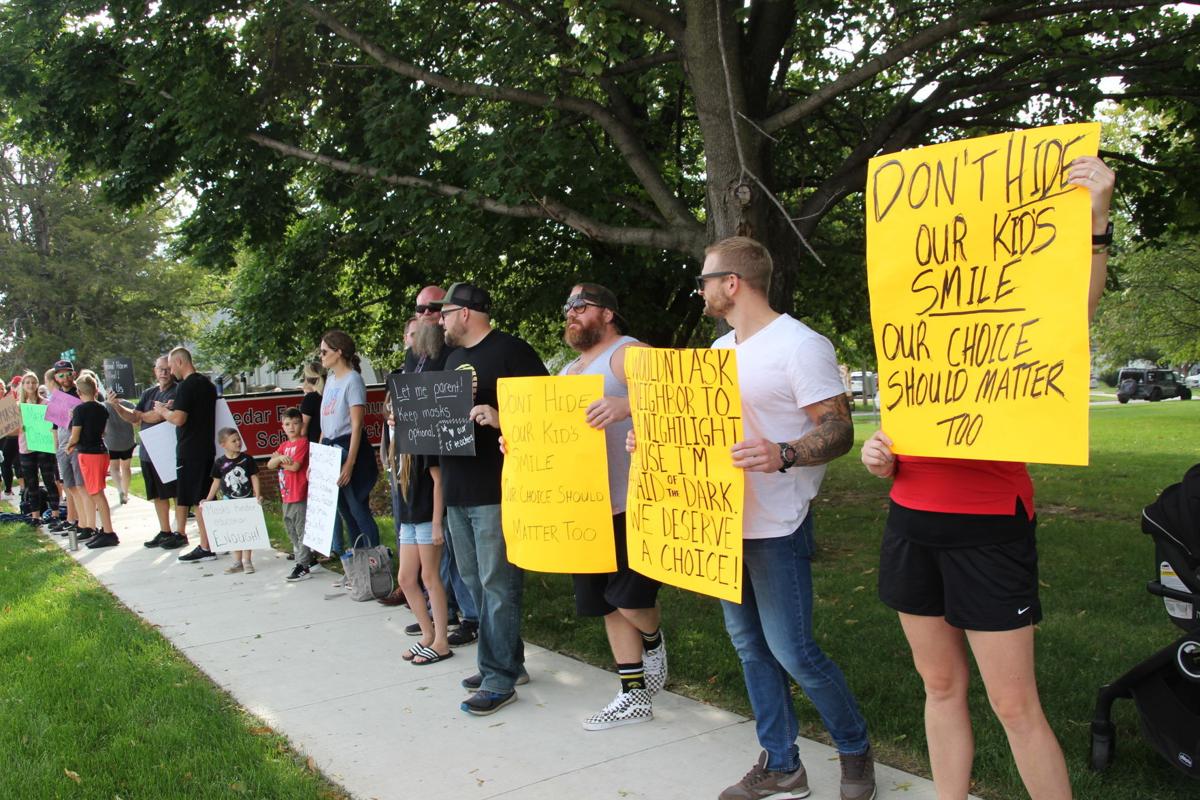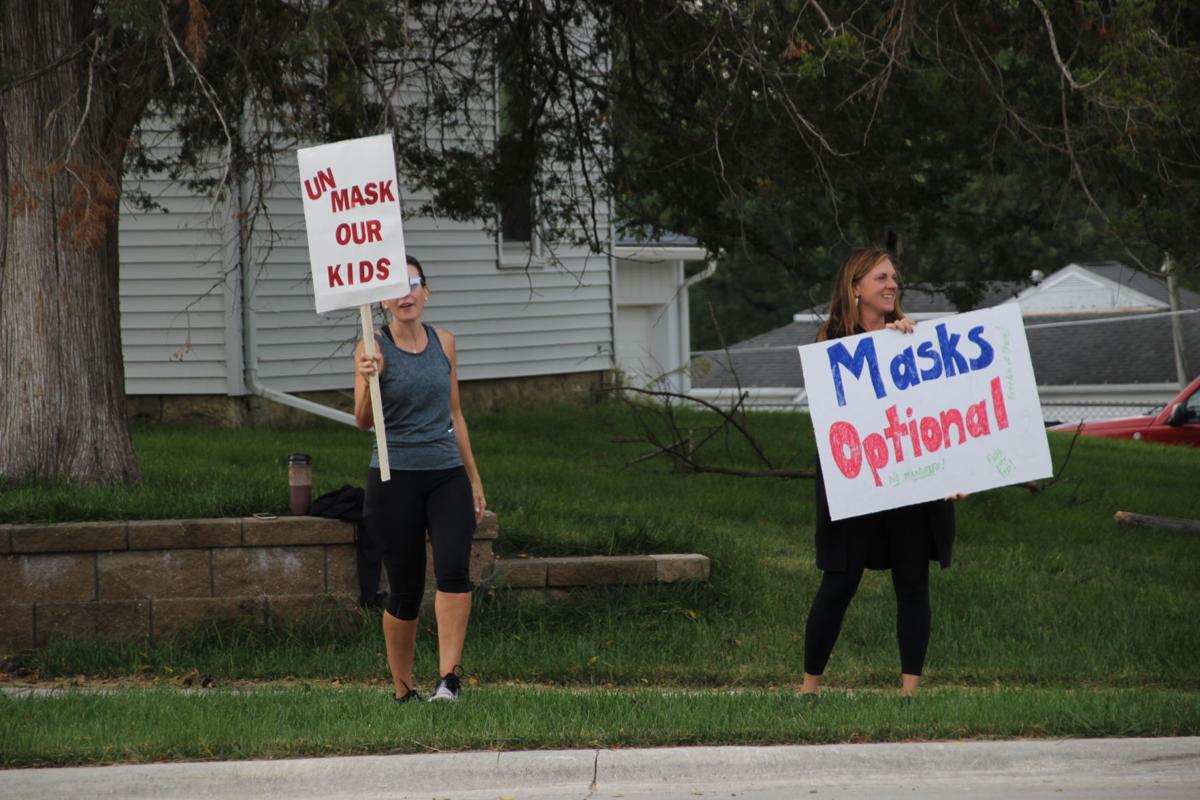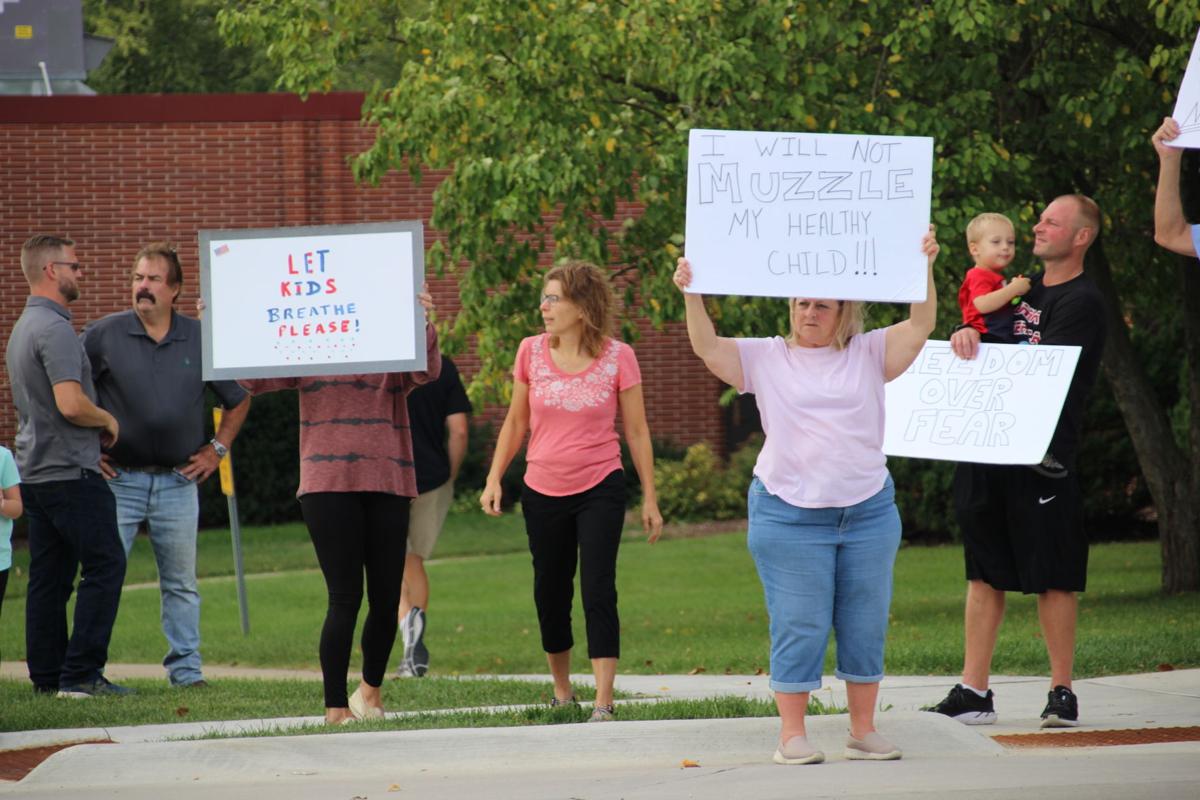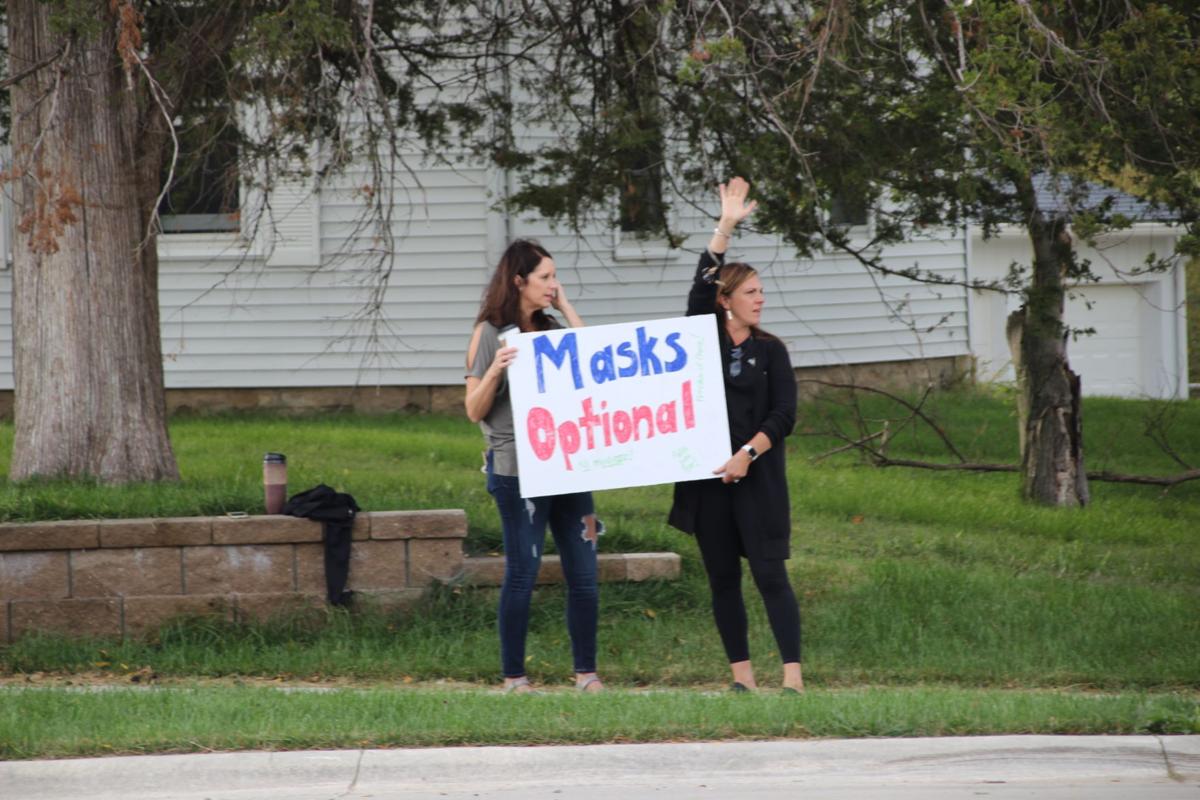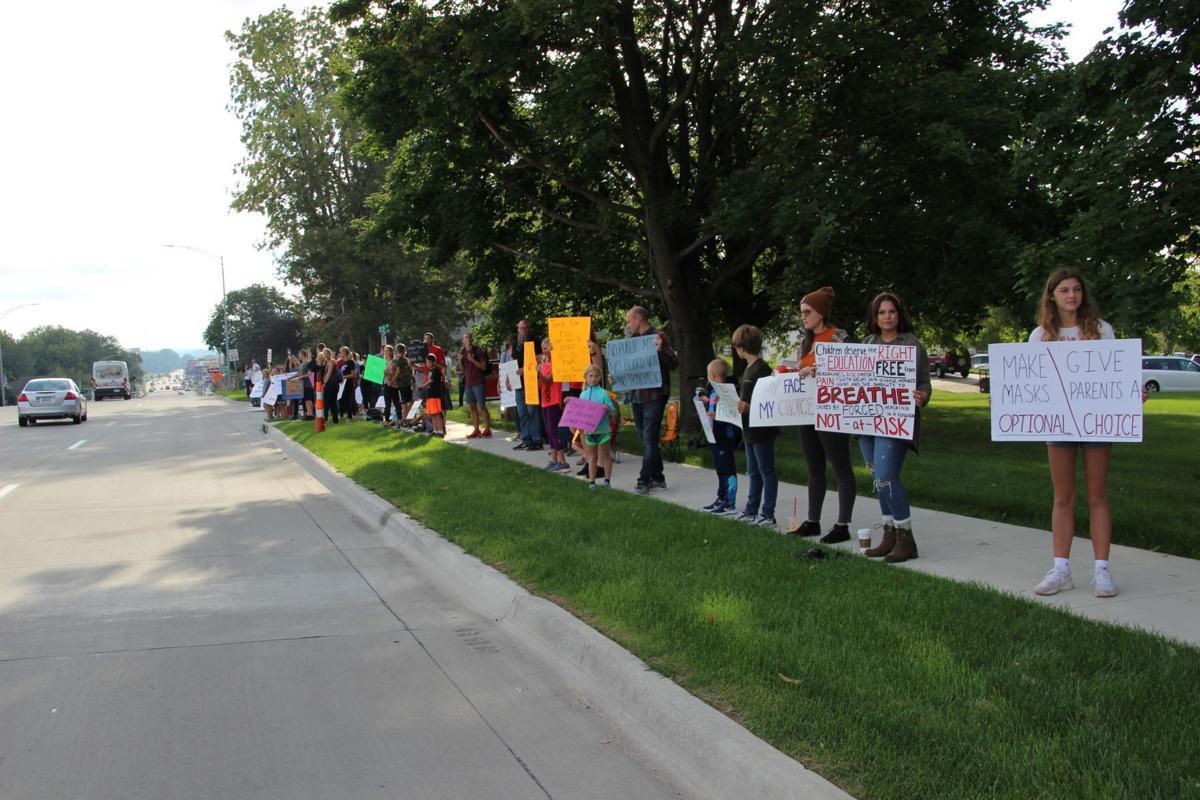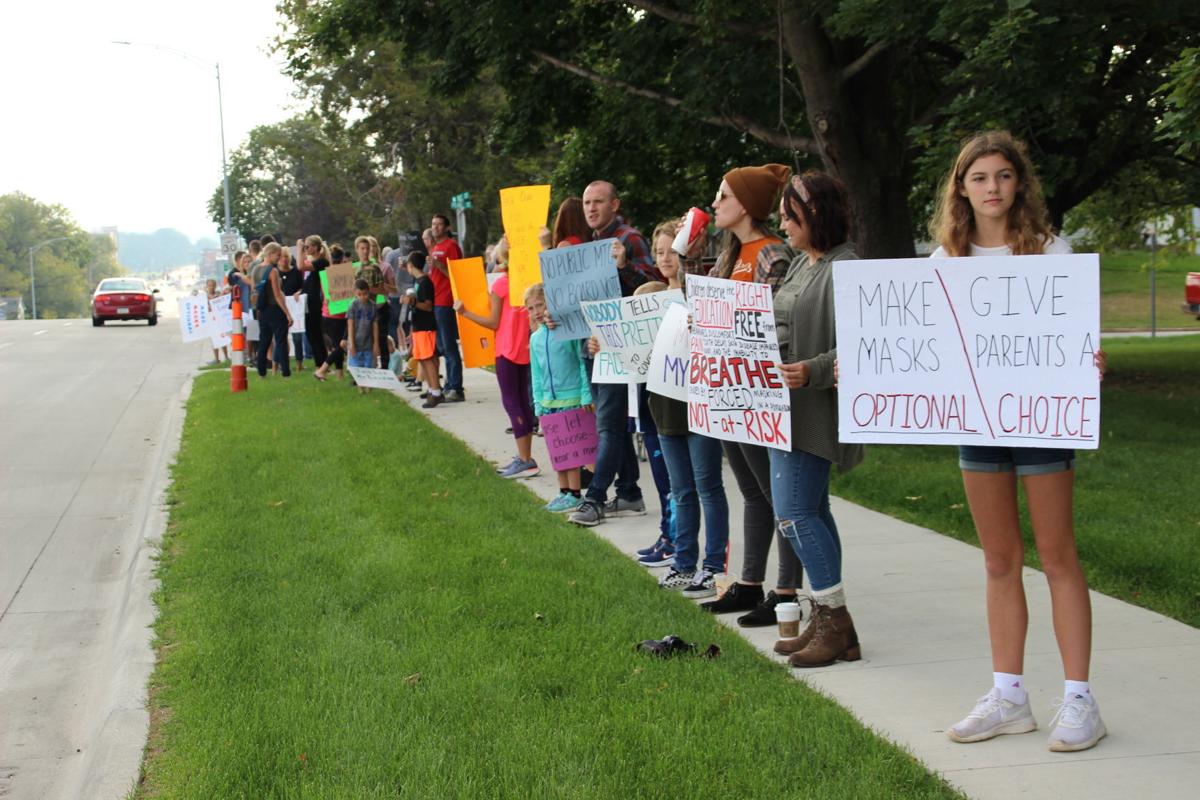 https://wcfcourier.com/news/local/education/parents-have-their-say-on-cedar-falls-schools-mask-requirements/article_a7dc836d-ec72-5cec-9f96-52c95828a5e2.html